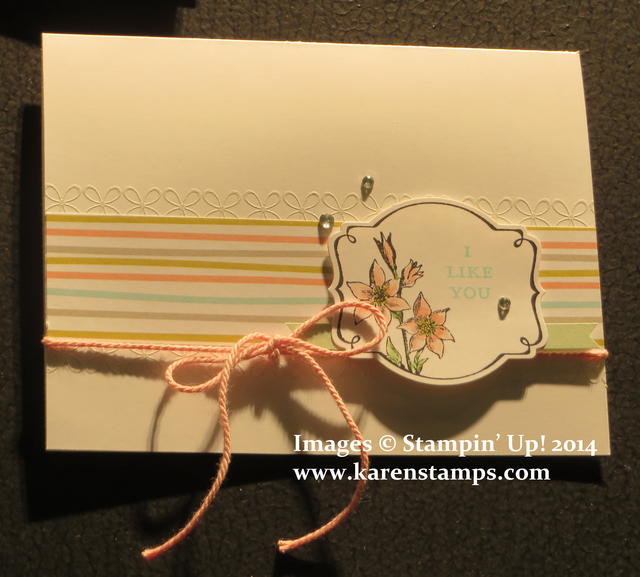 When Sale-A-Bration begins January 28th, you could chose this stamp set, You're Lovely, for your FREE Sale-A-Bration product with a $50 purchase! I thought this was a beautiful card on display at Stampin' Up! Leadership. The delicate little white design I think is embossed. It's my favorite part of the card.
This will be the best time to shop at Stampin' Up! because with every $50 you spend, you get to choose a free product from the special Sale-A-Bration brochure.
Check out our Stampin' Up! products at my Stampin' Up! Online Store HERE.