It's time to get back to my blog! We have been home now from vacation for over a week, but it takes awhile to get caught up with everything and back to normal. Add to that another child getting ready to leave the nest and seek his fortune at his exciting new job in Santa Clara, California…..we have piles of stuff everywhere that he moved home from college plus, of course, he is sorting through his things to see what to take, what to ship to his new location….once he finds a place to live! It's a mixed bag of emotions for all of us, that is for sure! For any of you young mommies who might be reading this, I know you can't imagine this day will ever come for your little ones, and I know those "old ladies" say to you all the time "They grow up so fast." But I can tell you now that they were right! I feel sure that my husband and I did our jobs as parents pretty well if our children are able to go off independently and confidently into the next stage of their lives. But it does tug at a mother's heartstrings!
Back to our trip…..since no post-graduation roadtrip with friends got off the ground, we were pleased that we were able to take a family vacation instead. Yellowstone National Park is an amazing place, as all the national parks are. We normally don't travel this early in the summer so were quite surprised to see so much snow still in the mountains. Luckily the roads were all perfectly clear, but in plenty of places there was a lot of snow. It all just added to the scenery and made the trip even more interesting for us.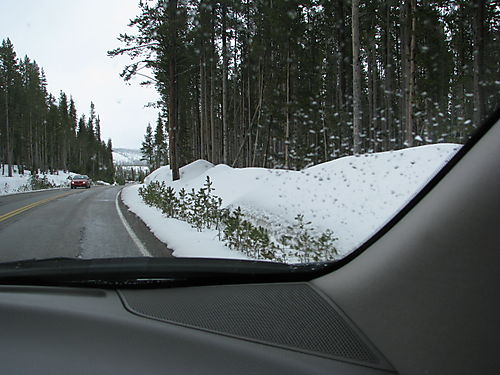 I had heard of Old Faithful Geyser, of course, but I had no idea about the extent of the geysers and other "thermal features" in the park. As many as we saw, we continued to find them fascinating. This is Castle Geyser which we saw erupting.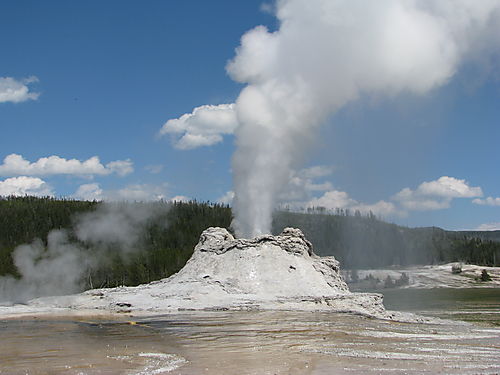 Emerald Pool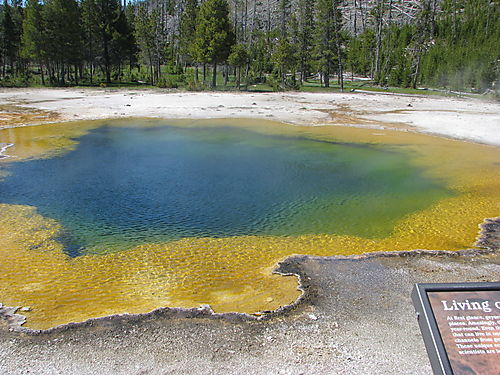 The scenery was gorgeous…in some spots snow-capped mountains, beautiful blue lake, pine trees. But people go to Yellowstone as much to see wildlife as anything and we saw our share….lots of bison, moose, even a couple bears. Everyone just stops on the road and hops out of their cars to get photos.

The waterfalls were beautiful with the spring melting of the snow. Usually by the time we are on vacation the waterfalls are reduced to a trickle. Some hikes and sites were still closed because of snow….which was amazing since we had left behind 95 degree temperatures in Houston!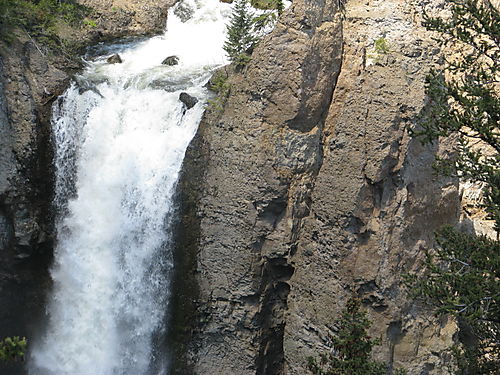 We were lucky enough to get four nights of lodging (at three different lodges) inside the park (normally you have to book a year in advance) but on my second phone call I guess I got lucky and caught some cancellations so never give up if you are trying to find accomodations! We really enjoyed that benefit, less driving in and out of the park, and felt a part of history getting to stay at Old Faithful Inn the last night with a room overlooking Old Faithful Geyer. The next day we took an interesting tour of the Inn and saw one of the historic original rooms, with bathroom down the hall!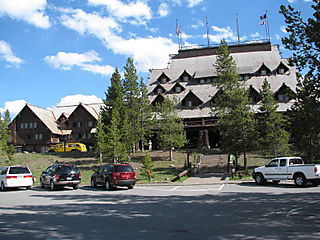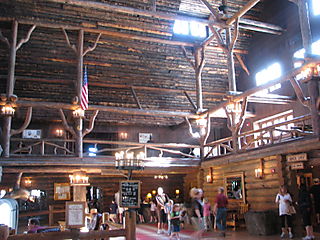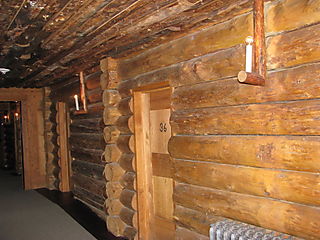 We also visited Jackson Hole, WY at the beginning and end of our trip, which was a lovely place…nice hotels, shopping, and restaurants. From that area you must drive through Grand Teton National Park to get to Yellowstone. The Tetons have extraordinary scenery and beauty. We took a boat ride across beautiful Jenny Lake and then a hike to a fantastic waterfall.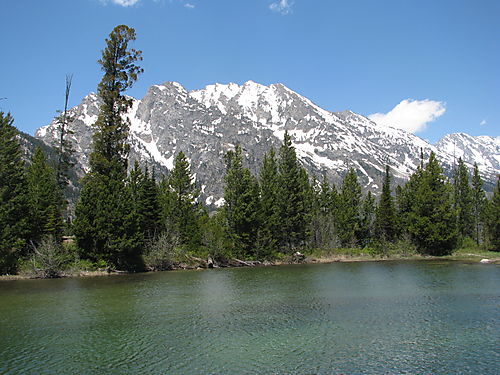 All this is to say, don't these photos just make you want to scrapbook?! I think I might start out easy with some 6×6 pages which I can expand to 12×12 if I want to. And with all the photos I took on our trip, I'll probably need to do 12×12.
If you need some scrapbooking ideas for your vacation photos, please contact me! As a Stampin' Up! demonstrator, I'm sure I can help you get your scrapbook pages started faster than I will do my own! But we'll see! Here are just a couple stamp sets on pages 100-101 of the Stampin' Up! catalog that could really help you get started with your national park vacation pages.
Click on any of the above photos and hopefully they will open larger.