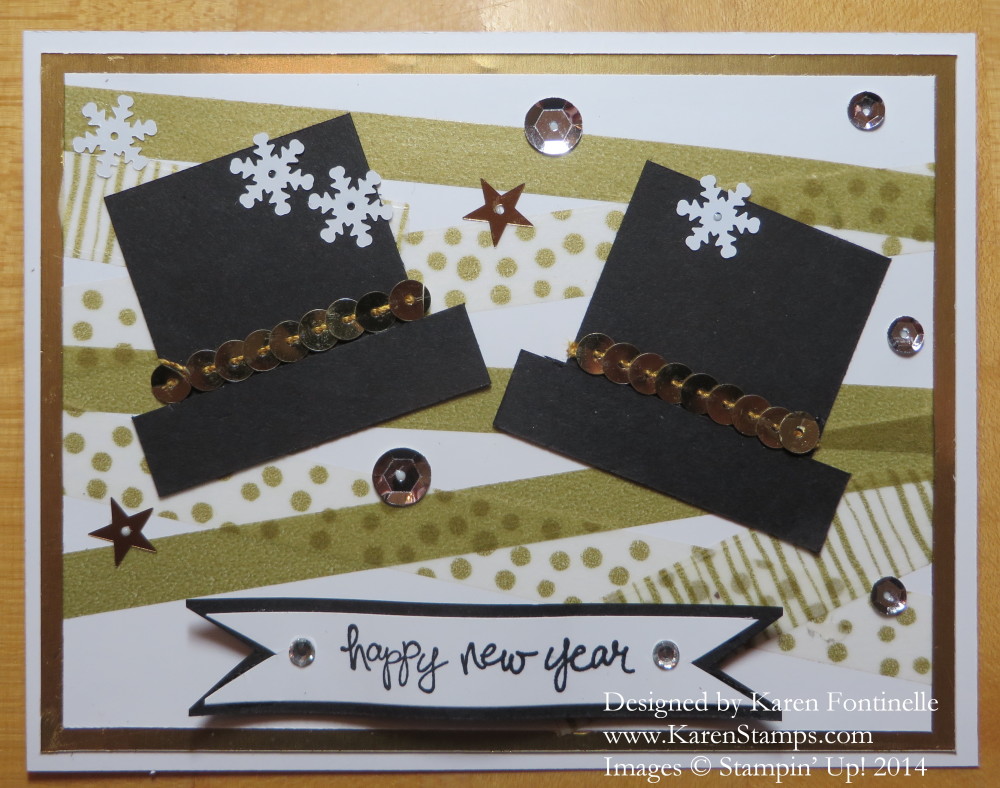 It's New Year's Eve, December 31!  Can you believe it??  What happened to Christmas?  For that matter, what happened to April or October?!  Time flies when you are having fun I guess!  Are you celebrating tonight?  Having a party at your house or going out?  My mother always wished she could be at Times Square on New Years Eve, so I always think of her when I see that crowd. I wish I could be there too, just without the hassle! I'm sure it is the experience of a lifetime! But instead we will be taking kids to the airport earlier in the evening (sad!) and then watching whatever New Year's Eve shows are on TV and having a little toast and snacks at midnight.
One of my fondest New Year's Eve memories was when I was about 16 and my mother started calling up people and inviting them over to her parents' house. It turned out no one had plans and everyone came over for a very impromptu party! My grandma always had plenty of food in the house, I suppose we took some things over, and we always loved being at her house! There were kids and my parents' friends and probably my grandparents neighbors. Just spur of the moment and a really good time. I think we always assume "everybody else" is out having a fantastic time at a big party but it probably isn't always true.
So for my New Year's Eve card, I thought of two party top hats made with Basic Black squares and a strip for the hat brim on top of a layer of Whisper White criss-crossed with Watercolor Wonder Designer Washi Tape.  I used strips of Gold Sequin Trim on the hat bands because what says New Year's Eve more than sequins! The greeting is from Good Greetings (no longer available). Of course I added as much bling as possible with the Frosted Sequins (and a few snowflake sequins just in case it is cold and snowy where you are!) and the In Color Sequin Assortment.
I hope you will have a fun New Year's Eve whether you are out and about or enjoying a quiet evening at home!  If you are staying in, maybe tonight will be a good time to scrap some of those holiday photos, especially with Project Life! Or at least get things prepared to start when Sale-A-Bration arrives January 6th!