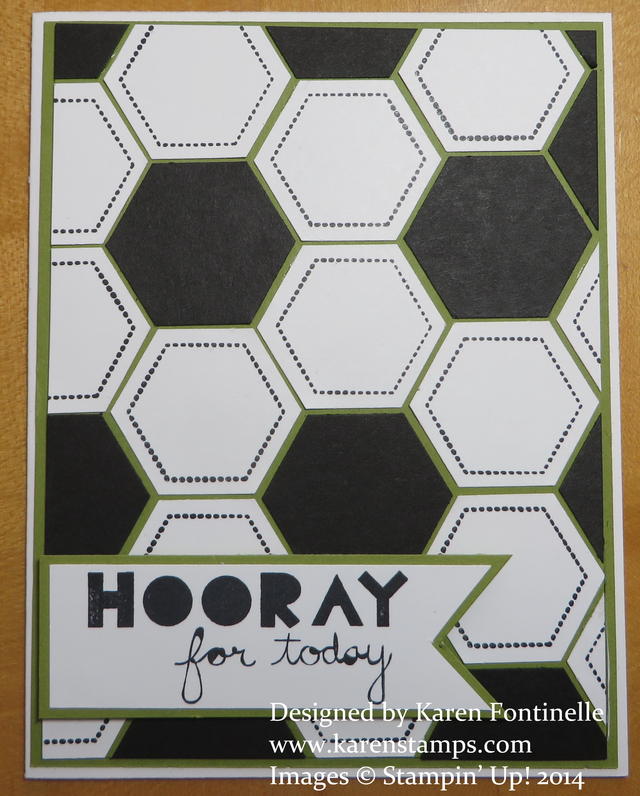 Today is the beginning of the 2014 FIFA World Cup Soccer Tournament in Brazil. In spite of having sat through hundreds of little boys' soccer games (and big boys!) through the years, I can't say I ever learned the rules or understood the positions or anything.  I was just there to cheer on our team and my son, visit with the other parents, and bring the half-time snack and drinks for the end of the game! Sometimes I took one son to one game and my husband took the other one to the other game. Usually he was the coach of one team so that made soccer life even more interesting. All you soccer parents know what I am talking about! Sitting outside in Houston in the hot sun, sometimes no shade, was beyond miserable at times.  I still don't know how those kids could all run around on that huge field in that heat! On some occasions it was miserably cold. I remember taking a thermos of hot chocolate and sitting in the car to watch the game until half time, then getting out to give my son a drink of hot chocolate and I was absolutely freezing just in those few minutes – but these kids were running and playing through the cold weather.
So in honor of the World Cup Soccer Tournament and my boys' soccer games, here is a card I made to celebrate soccer! All you need is the Hexagon Punch for the black and white shapes. To add some interest, I stamped with the Six-Sided Sampler Stamp Set on Whisper White to give that little stitched look and then punched with the Hexagon Punch. Just for some color and contrast, I layered the hexagon pieces on a piece of Old Olive. Adhere the hexagons all the way to the edges of the card, letting them overhang the edge.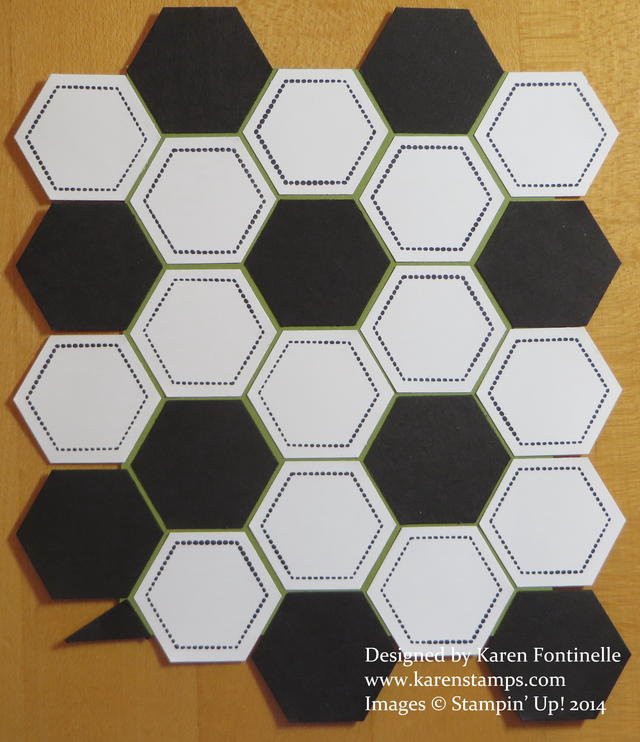 This is what it looks like from the back: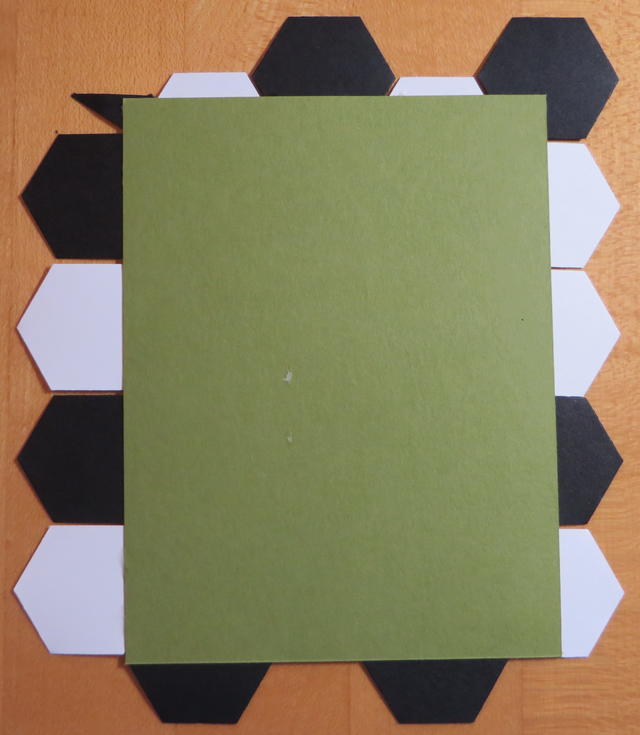 Then just trim the excess!  Maybe you can use the scrap pieces on another card.
The greeting is from the Geometrical Stamp Set. You could also make this a Father's Day card!
I think it is fun that you can do just about anything with stamping, even make something that looks like a soccer ball if you don't have a stamp.
But if you want a sports stamp set, Stampin' Up! has a new one!  It is called Simply Sports and comes in wood- or clear-mount. There are also My Digital Studio downloads you can purchase  and print out, then use on your traditional card or project – or make the whole card in My Digital Studio!
Enjoy the soccer if you are into the 2014 FIFA World Cup! Make a card or make a scrapbook page of soccer or you favorite sport!  You can shop anytime in my Stampin' Up! Online Store!