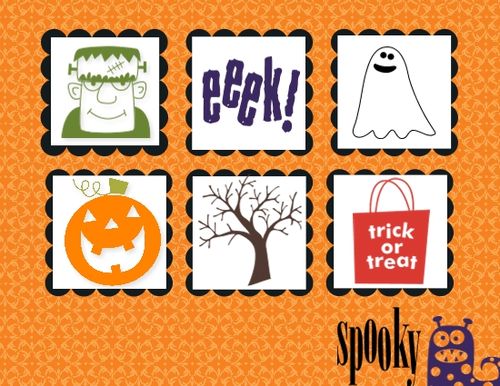 Images copyright Stampin' Up! 2012
Today is World Card Making Day, so get in on the fun!  Join cardmakers and papercrafters and stampers all over the world and make a card! Here is one I made in My Digital Studio, the design software from Stampin' Up! for digital papercrafting of all kinds! If you don't own My Digital Studio, you can easily make this same card with some paper, some punches and the stamp set Spooky Bingo Bits! You can get Spooky Bingo Bits in clear-mount or wood-mount. Or you can purchase Spooky Bingo Bits as a digital download to use in My Digital Studio or another design program.
You can purchase My Digital Studio two ways….just get MDS 2 (the new version 2) for $39.95 which is software you can download immediately with a little bit of content and add to it as you like.  Or, purchase MDS 2+ which is the software plus over $500 in digital content for $79.95.  Honestly, this is the best deal….you get SO much content to use for that extra $40.
If you don't even know what I am talking about….digital papercrafting?  digital downloads?  My Digital Studio?? ….. (because I didn't in the beginning!!!), then do the trial version!  Yes, you can try My Digital Studio, the full software plus enough content to play with, for free for 30 days! You can download the free 30-day trial of My Digital Studio.  While you are using the trial version, you can make your projects, print them yourself or send them off to the Stampin' Up! printer.
Whether you make a traditional card, a digital card, or even a hybrid card (digital plus traditional paper additions), stop and make a card today with all the cardmakers around the world on World Card Making Day!