Hot off the press from the Stampin' Up! Blog:
"Great news! During this festive week, there are no tricks here, only treats! Make sure you head over to the store to get your deals before they run out."
Click on any of the images below to go to the shopping page!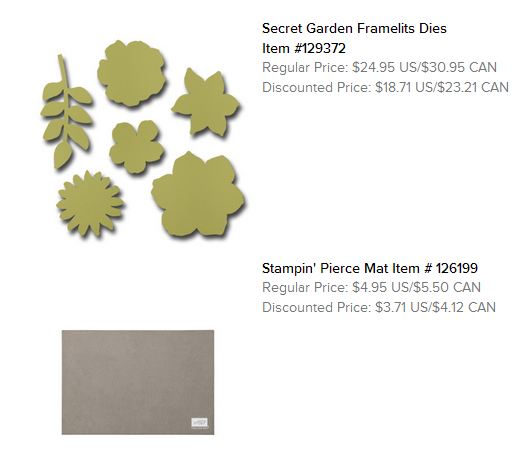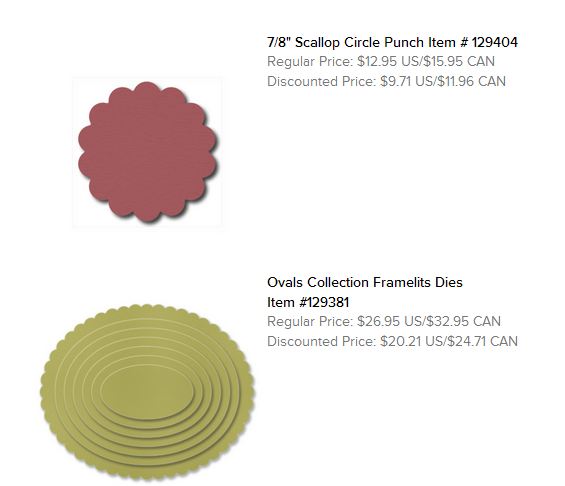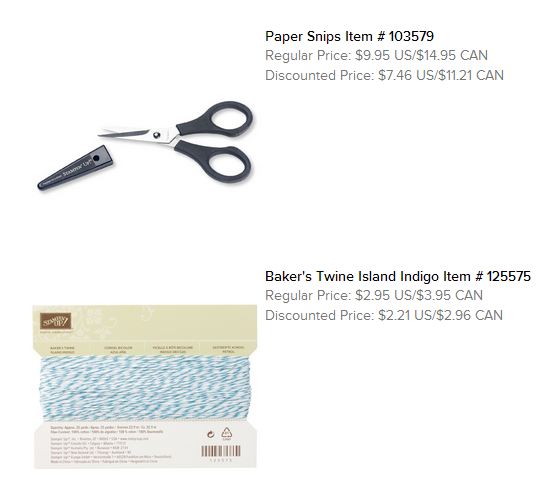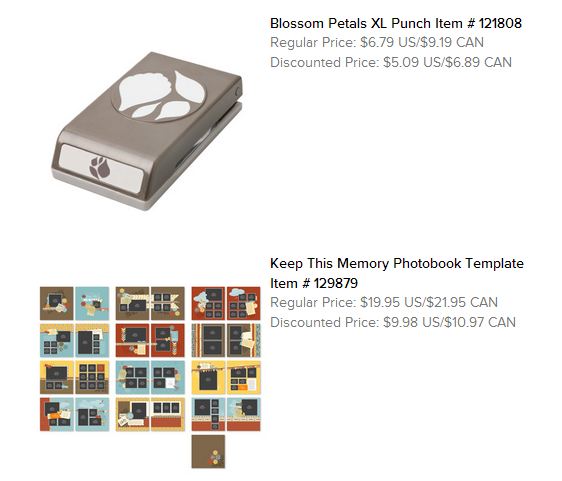 There are two things on this list of the Weekly Deals for this week that I think you absolutely must have if you don't already:  Paper Snips and the Stampin' Pierce Mat.  I probably use my Paper Snips everyday, and I don't know how you can papercraft without them!  You might think that if you have ANY scissors, you don't need this little pair of sharp scissors, but you do!  They make such a difference when cutting out images or trimming around something. Ten dollars might have seemed like a big price to pay for a little pair of scissors, but now they are discounted so very worthwhile.
The Stampin' Pierce Mat is so useful for poking holes in paper or poking holes and inserting brads or doing some paper piercing with the templates and the Paper Piercing Tool. Some people even like to stamp on the mat by placing their paper on top of the mat to provide a softer surface which makes it easier to stamp!
Just go to my Stampin' Up! Online Store now and look over ALL the things Stampin' Up! has available!  It is quite amazing! Wait until Thursday to order, if you wish, because the new deal for Thursday only will come out.  Contact me if you have any questions!