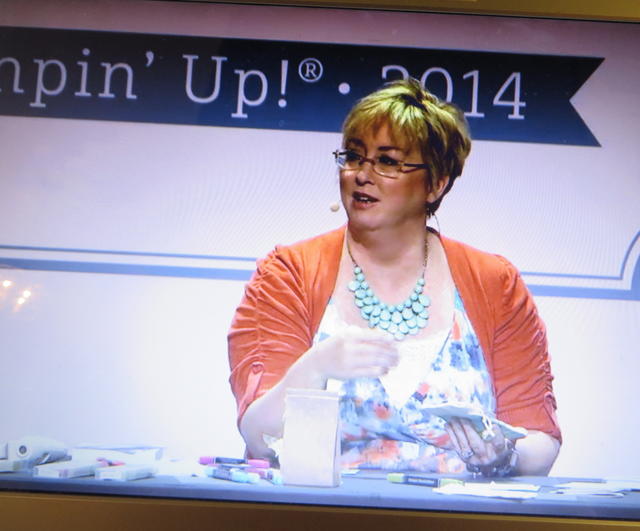 Stampin' Up! was kind enough to live stream a portion of the Inspire.Create.Share.2014 Convention from Salt Lake City so those of us who did not attend this year could watch it. It's almost as good as being there! And I still found myself trying to take photos of my laptop screen and write down notes of the projects all at the same time like I would be doing if I were there! This morning Donna Griffith was the presenter on stage teaching about using the new Stampin' Up! Blendabilities alcohol markers. I missed a little bit of the beginning since they started a few minutes earlier than they'd planned, but I still saw plenty of cute ideas!
Did you know you can color the Vintage Faceted Buttons? Just be careful on the sharp edges with your marker so you don't wear out the tip. You can also color pearls, rhinestones, and other embellishments.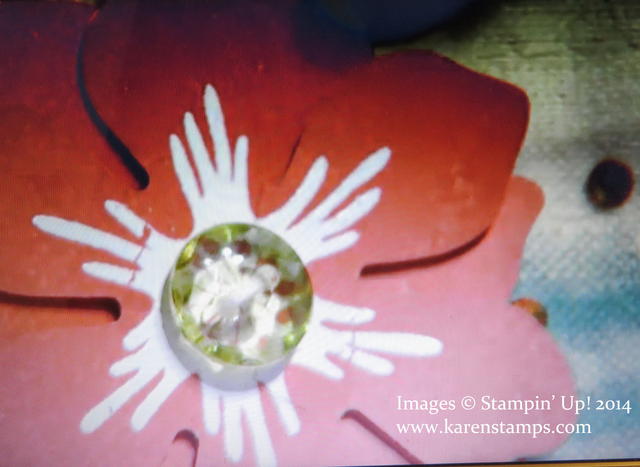 You can color on Window Sheets. Here she stamped the flower with White Stazon Ink but did not let the coloring touch the Stazon ink. The ink sits on top of the window sheet so you have to let it dry and add more if you want.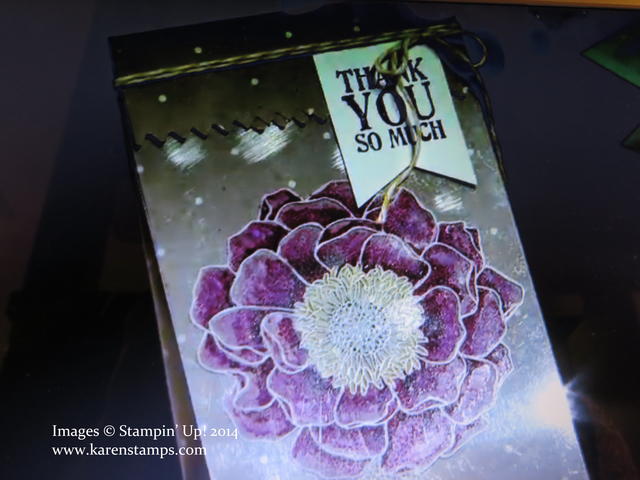 You can use Blendabilities on the Mini Muslin Bags.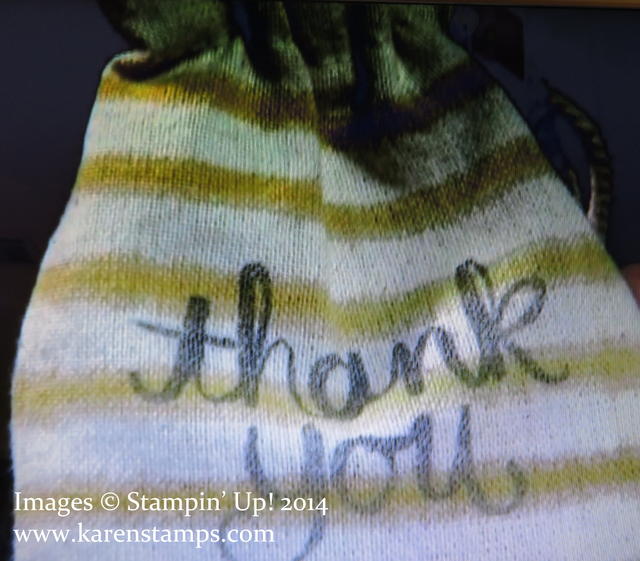 Start with light colored lines at the bottom and make them darker as you go for the ombre effect!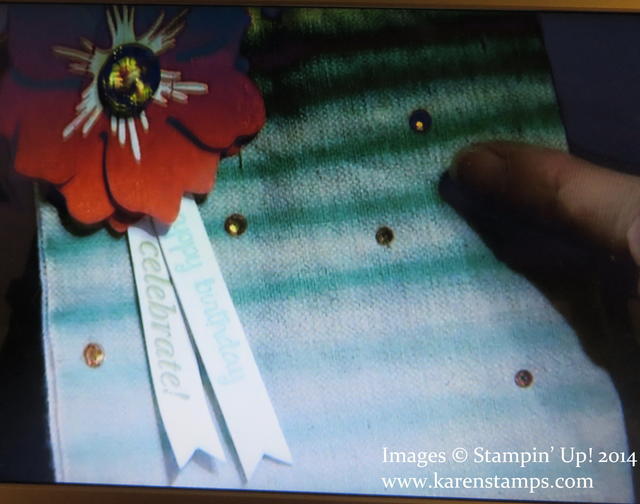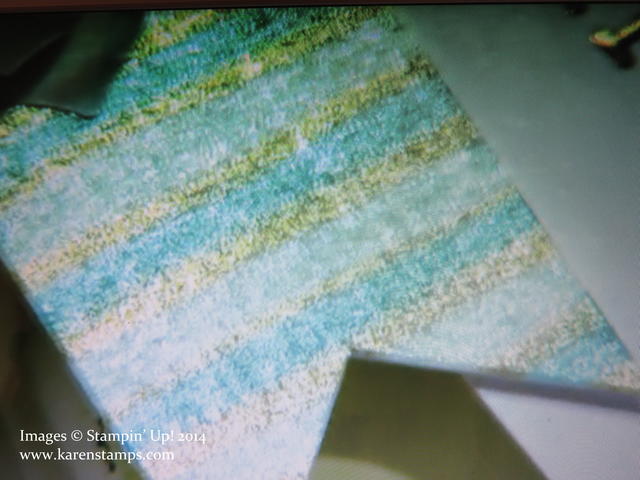 Amazingly, you can color on black & white photos! This is Donna's granddaughter! See the headband?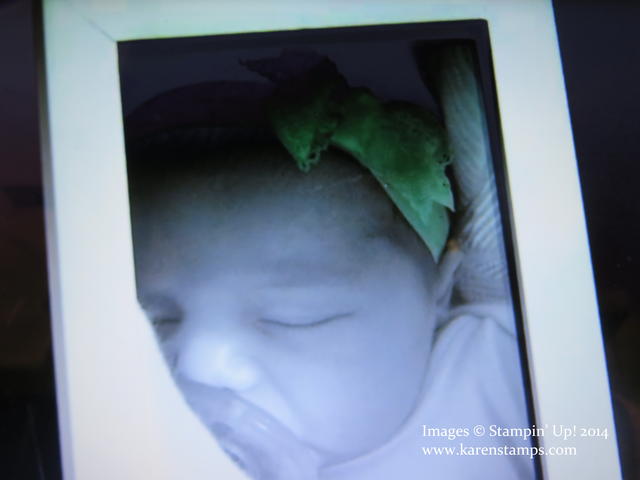 And how about a mask on the superhero! (Donna's grandson!)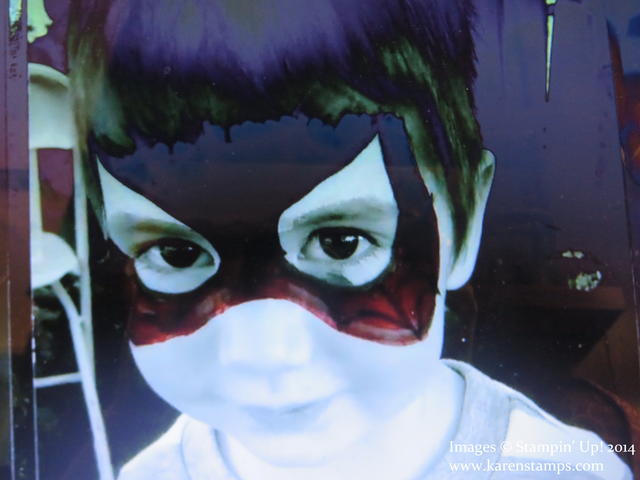 To see another really neat idea, come over to my Stamping With Karen Facebook Page HERE!