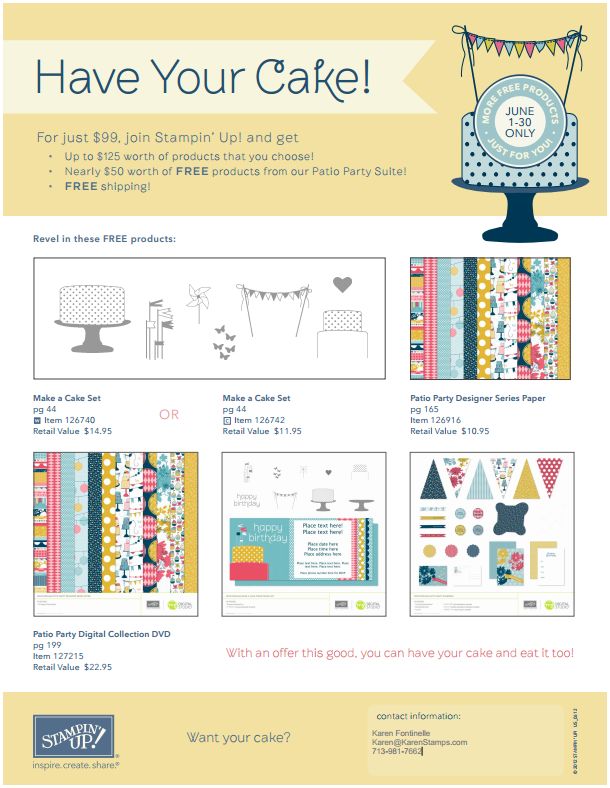 Click on image above to enlarge.
If you have been thinking that maybe it would be fun to be a new Stampin' Up! Demonstrator, now is your time! This offer has been going on this month of June, but now the deadline is approaching! The last day is Saturday, June 30, 2012.
Sign up online to be a Stampin' Up! Demonstrator to start your own business and be a part of Stampin' Up! I don't think you will regret it!
For only $99, get a customized Starter Kit with $125 worth of great Stampin' Up! products.

A pack of business supplies valued at $65.

BONUS

Becoming a Stampin' Up! Demonstrator is easy, only takes a few minutes online! You will receive your Demonstrator number right away in an email.  Then just wait for your Starter Kit to arrive. You can start planning how you would like to run your business and spread the word to your friends and family!
I'm happy to answer any questions you may have. Please look HERE for information on becoming a Stampin' Up! Demonstrator.