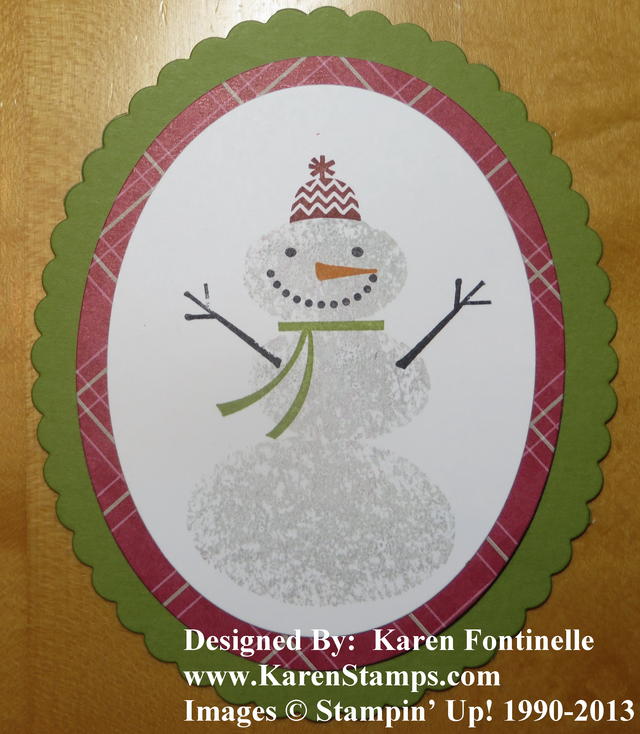 This weekend I finally was able to make some Christmas cards.  This year I am making about ten cards of each design. The only difficult part will be when I start signing and addressing the cards in deciding to whom I want to send what design! I like making different designs because there are so many cute ideas out there.  Of course I can't possibly make them all, unless maybe I made a different card for each person.  But since I didn't start back in July, I can't do that!
One group of cards will have this Snow Day snowman on the front. Pictured above is a tag I made with an extra snowman and oval die-cuts from the Ovals Collection Framelits.  The scalloped edge is the largest framelit. I wanted to use it so I decided it could be a tag and the message could be written on the back.
Now if you want the features and accessories for the Snow Day snowman to be closer to perfect placement, you might want to use the Stampin' Up! Stamp-a-Ma-Jig, It comes with a plastic sheet on which you stamp and then wipe off with some water or Stampin' Mist and a paper towel (unless you use Stazon!). If you have a stamp set with which you will want to use the Stamp-A-Ma-Jig a lot, it makes more sense to make a permanent sheet using a piece of Vellum Card Stock. Just cut a piece of vellum (or more) and use the Stamp-A-Ma-Jig to stamp in each corner. If you use different colors of ink, you can stamp OVER some images and keep it to one sheet! Then just keep this vellum sheet in the case with the stamp set and you don't have to restamp these images.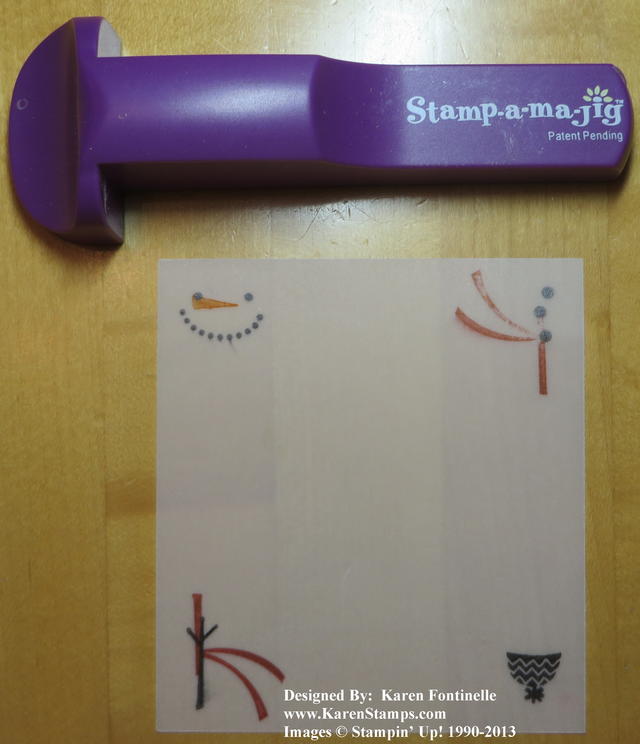 Here is the plastic sheet that comes with the Stamp-A-Ma-Jig.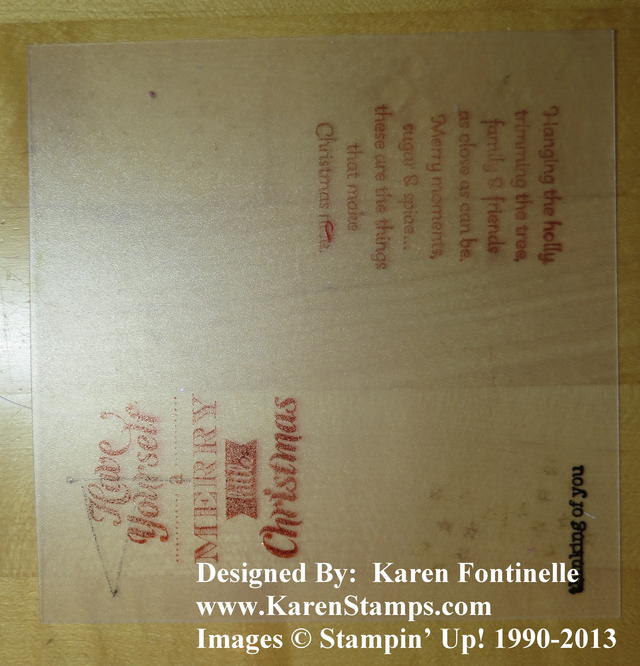 I bought my Stamp-A-Ma-Jig way back when I first started stamping.  Now they are black for Stampin' Up!. You might think it is a confusing tool to use but there are good instructions and once you use it, you'll understand. It's very useful in certain stamping situations even for people who don't have to have perfect placement all the time.
Try the Stamp-A-Ma-Jig! It's a great tool to have in your stamping arsenal just in case you need it!
Don't forget the Weekly Deals ending today and the new Valentine products you can buy now and get a head start (if you are finished with Christmas!). Just go to my Stampin' Up! Online Store.