Here are a few more examples of how to use your Stampin' Up! fabric! These photos were taken at the Stampin' Up! Leadership Conference where we saw samples of so many creative ideas!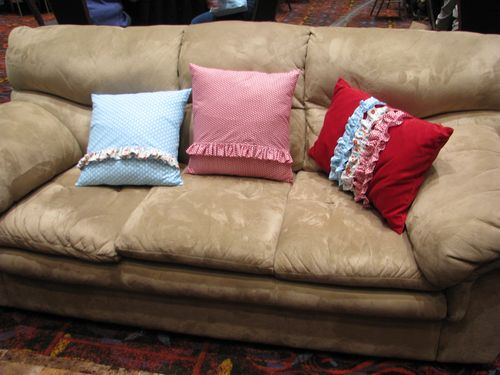 Decorate your pillows with Stampin' Up! fabric!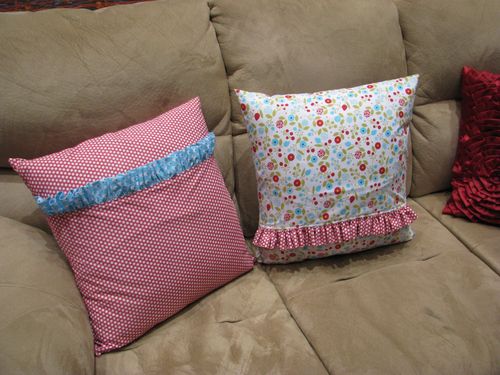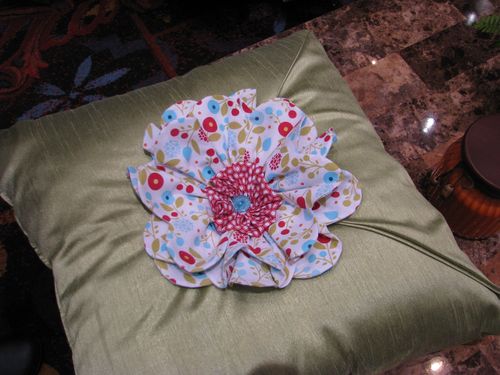 Make a flower with the Dresden Designs Die.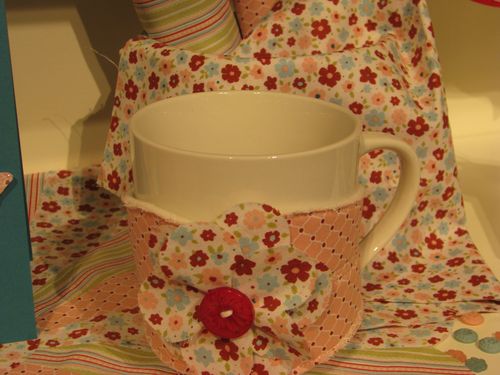 A cute cozy or decoration for your coffe cup!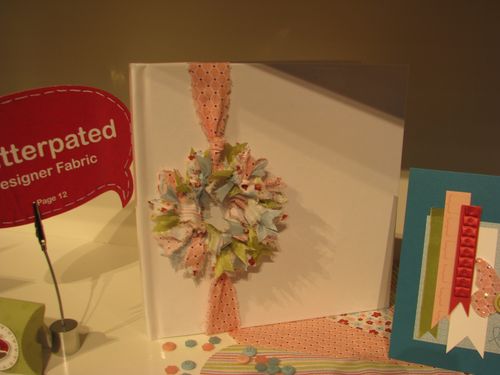 You can even decorate your digital printed photo albums with Stampin' Up! fabric!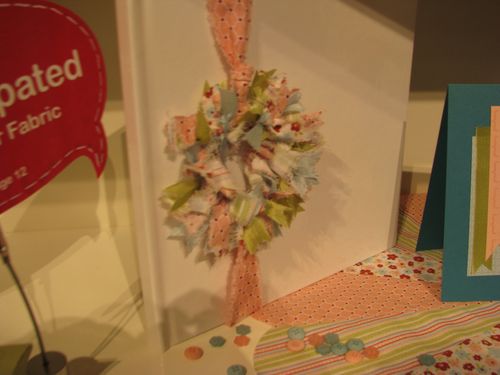 Just tie some fabric around an album cover!
If you are ready to order some of the beautiful Stampin' Up! fabric for your projects, you can order anytime from my Online Store HERE.