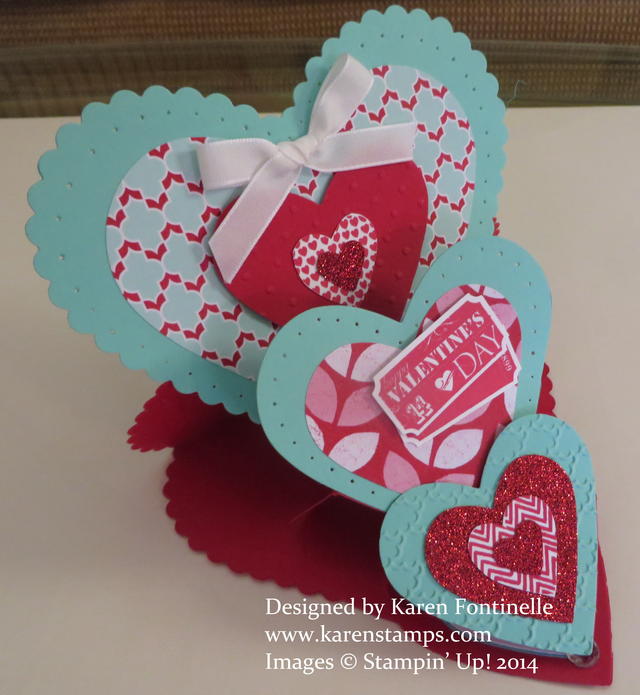 One of the cards I worked on this week is this Triple Hearts Easel Valentine Card. It's not that hard to make but looks quite fancy and elegant! It's best to work with the Hearts Collection Framelits Dies to cut out the hearts.  For the base of the card,cut out three sizes of hearts. The card stock should be folded in half and then the fold placed just inside the top of the framelit so the fold will remain when the rest of the heart is cut out by the die. The bottom of the folded heart will be the base and the top heart will be folded about in half. It remains open and the folded down part will hold another single heart. Adhere the three base hearts together spacing them the correct distance apart to fit in an envelope or just to be able to stand up the way you want them.
Once you have the base assembled, cut out the same size hearts ago, but just singles. Decorate the hearts how you like and adhere to the base hearts.  The whole thing can be folded down flat for mailing.
Hope you had a nice Valentine's Day making, sending, and/or receiving valentines!
If you need some Hearts Framelits for your projects, please visit my Stampin' Up! Online Store!