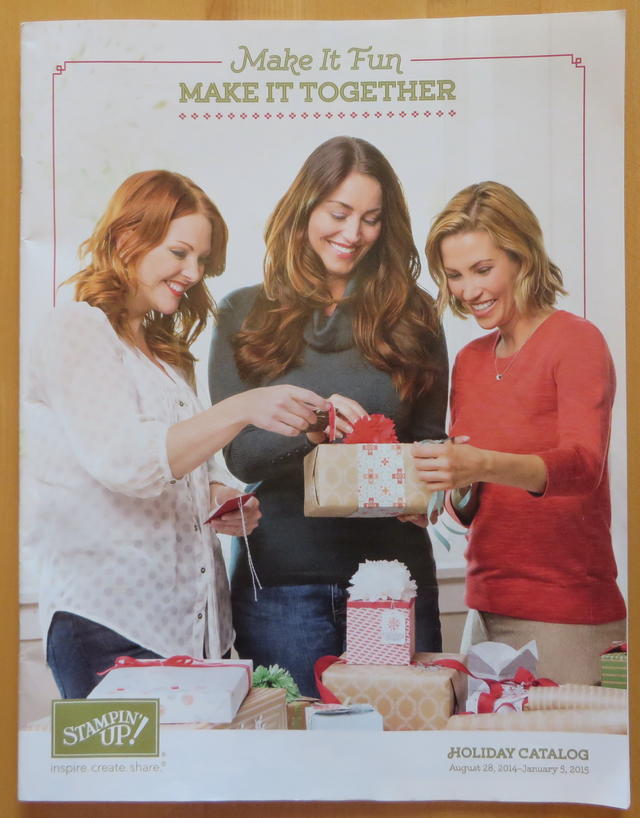 Did you wonder if this day would EVER get here?!  The day the Stampin' Up! Holiday Catalog goes live?! Let the ordering begin so you can get on with your holiday cards and projects! Not just Christmas, but fall, Thanksgiving, Halloween and other fun things! Lots of kits for those who don't have time or supplies! New products, such as a Gift Box Punch Board!
Here's a little gift tag card I made in minutes with the Festival of Trees stamp set, some Brights Candy Dots, Silver 1/8″ Ribbon, and a greeting stamp called Good Greetings that you can earn FREE! Just host a $300 party or place your own $300 order!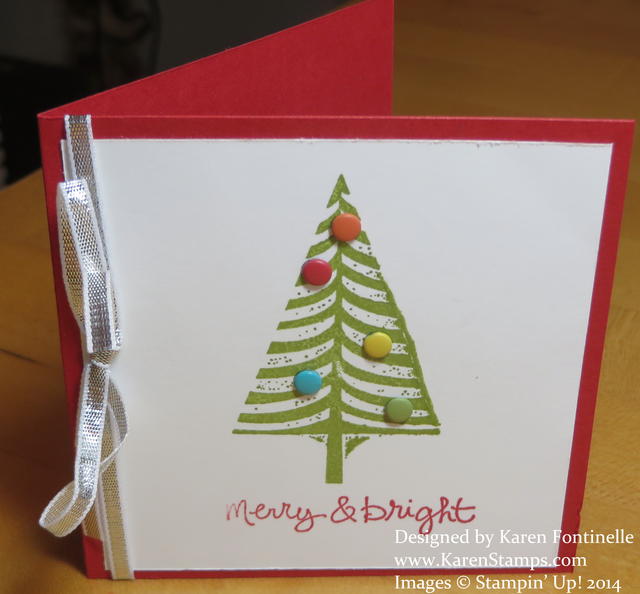 Don't miss the Festival of Trees Bundle with the stamp set and NEW Tree Punch!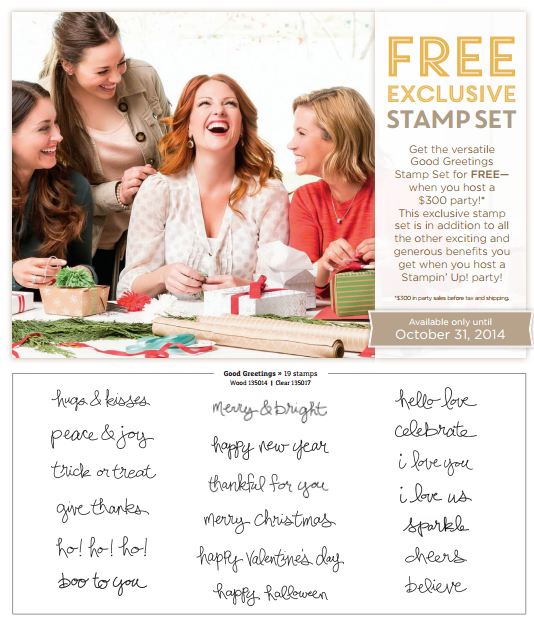 Contact me if you want to have a Christmas card party or other fun night or day out with your friends! Now go enjoy the brand new Stampin' Up! Holiday Catalog! If you are one of my regular customers and didn't receive a catalog, please let me know.  And if you don't have a demonstrator and are interested in Stampin' Up! products, please contact me at Karen@KarenStamps.com.  I would be happy to get a catalog to you!
Today is the LAST DAY for the Short & Sweet Offer:  Become a Stampin' Up! Demonstrator by purchasing the Starter Kit for $99 and choose an EXTRA $25 in product!  Get $150 in product of your choice for only $99 (regular offer $125 in product)! Click HERE for my link to get started!  It only takes minutes to purchase your Starter Kit online and become a Demonstrator. Then you will be emailed a password to get in to the Demo Site and begin your training and look around and see all the resources available to you to start your own business! Choose items from the Holiday Catalog for your Kit if you like!