Here are three stamped cards I received for my birthday this week!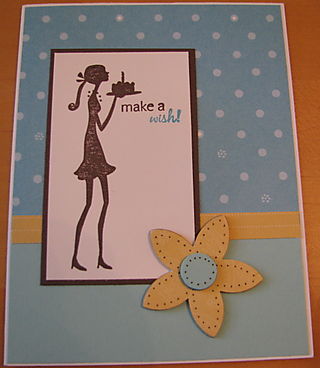 Images © Stampin' Up! 1990-2008
This one is from my SU upline/friend since 7th grade/college roommate, Jan, and stamped with the "She's All That" stamp set from the Occasions Mini catalog with a cute chipboard flower.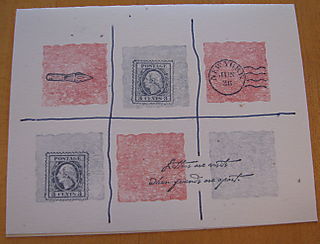 This one has vintage style stamps from my college friend Sally who lived across the hall in the dorm from Jan and me (once upon a time ago!!).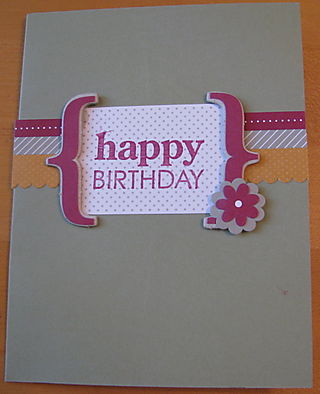 Images © Stampin' Up! 1990-2008
And this one was made by my cousin/godmother Carol who made this with the Simply Sent kit "Three Thoughts".  This is her first experience with stamping…and on her own besides…so I think she did a great job!