I can't wait to put these on my order!!  New My Digital Studio downloads every week!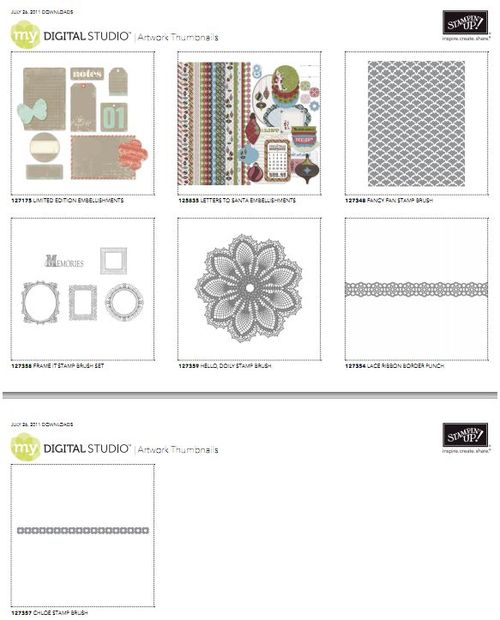 Be sure to click to enlarge!  I was so excited to see each of these, really…probably especially the Letters To Santa Embellishments..and the Hello, Doily Stamp Brush…and the Lace Ribbon Border Punch…well, you get the idea!


Click these images to enlarge!
Be sure to order My Digital Studio today!
Go right here!