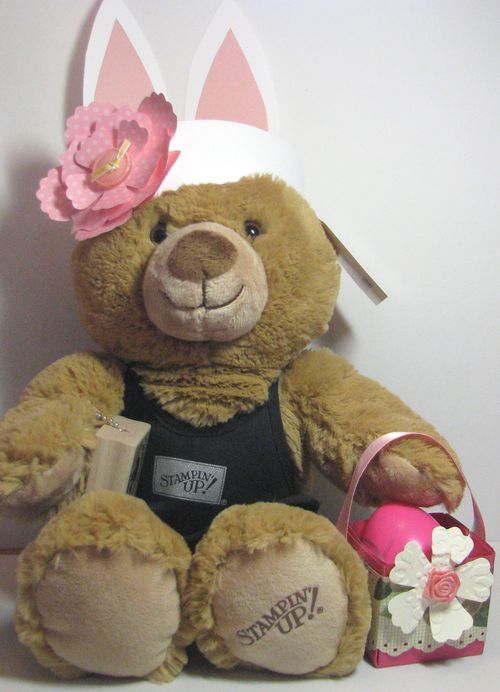 Here's my Stampin' Up! teddy bear all ready for Easter! She has on her Easter bunny headband ears, a big flower decorating her headband, and her Easter basket in hand! And when she wants to stop hunting eggs and start stamping, she has her wooden stamp in her hand ready to go!
This is the teddy bear we were able to purchase at the Stampin' Up! Convention two years ago, when Stampin' Up! was introducing the Build-A-Bear product line. The bears were too cute to pass up!  Stampin' Up! always seems to know what we will love!
If you've been considering becoming a Stampin' Up! demonstrator, sign up right away and join us at Convention this summer in Salt Lake City for the time of your stamping life! I'd be happy to help you get your rubber stamping and scrapbooking business started! Just think what you could do when YOU are the boss!!
Shop 24/7 for stamping supplies and accessories at my
Online Store, even over the Easter weekend!