This is the new Color Coach #120148 from Stampin' Up! and you will want to have one!  It just looks good and is so versatile.  You'll see large swatches of color and on the back of each color are suggested color combinations.  There are even extra cards to help you with color theory and blank cards for you to record your favorite combinations of colors.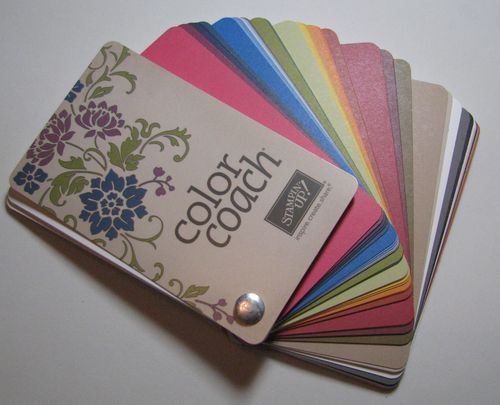 In Colors are included as well AND see the screw on the back??  You can take the pack apart to add new In Colors or remove old ones or even put the cards in the order you would like them.  If you prefer the colors be in order by Color Collection, you can sort them that way.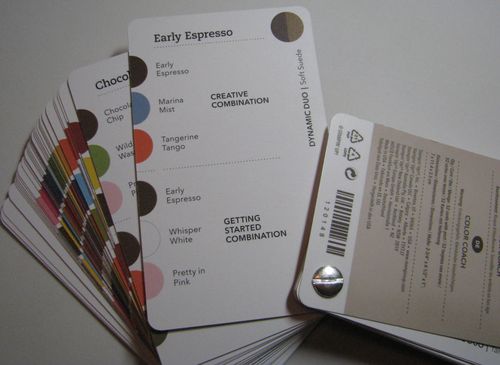 Just to challenge myself, I was going to choose a random card in the Color Coach, without looking, and make something with those colors, regardless of what they were!  It was Early Espresso and I chose to use the "Creative Combination" of colors in a project.
Here's what I made: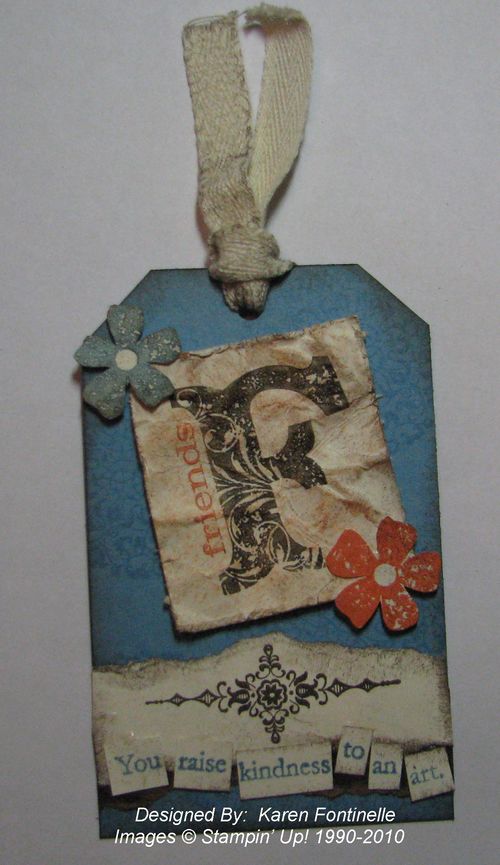 Stamps:  Artistic Etchings (p.125 IB&C), Vintage Vogue (p. 126)
Card stock:  Very Vanilla #101650, Marina Mist #119682, Early Espresso #119686
Ink:  Early Espresso, Tangerine Tango, Marina Mist
Accessories:  3/8" Twill Tape #119970, Stamping Sponges #101610, Stampin' Dimensionals #104430, Paper Snips #103579, Crop-A-Dile #108362
Be sure to put that new Color Coach on your new order!  
Click HERE to shop!