The first time I saw these tea lights turned into little cakes I thought they were the CUTEST things! So when I wanted just a little something for a friend to celebrate her belated birthday, I thought this would be perfect!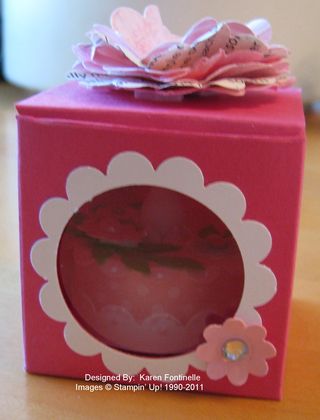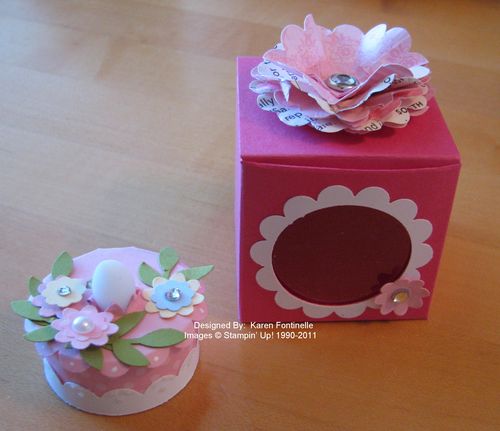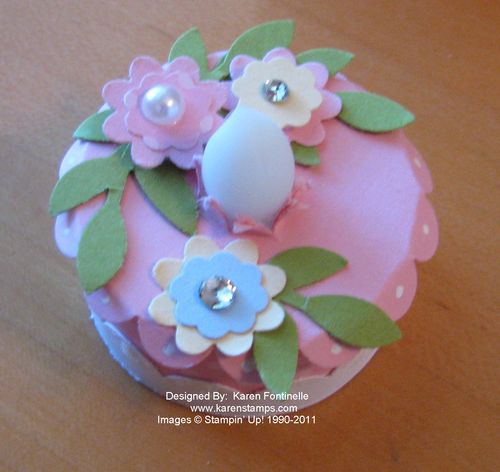 These little tea light birthday cakes are so easy to make and so much fun!  You can pick the LED tea lights almost anywhere these days for pretty cheap.  Then just decorate with a 5" x 3/4" strip of paper around the side.  Punch a 1 3/4" Scallop Circle for the top.  To get it over the light bulb, you have to punch a hole in the center and cut little slits. You can make a template first if you want by folding a scallop circle in half, half again and half again and then snipping the point which is the center….or draw lines across the scallop to see where they intersect in the center.  Then use Paper Snips or a hobby knife to cut the little slits.
For the flowers and leaves, I used the Itty Bitty Shapes Punch, the Boho Blossom Punch and the Bird Builder Punch.  Then I added some rhinestones and pearls to the flowers.  Put a little Scallop Border on the side of the cake if you want.  I added some Dazzling Details, the new irridescent glitter glue in the Holiday Mini to the scallop border.  
If you need some birthday cake ideas, get some tea lights and try this! Really cute! It's an easy birthday cake to make and you can make cakes for all occasions!  Have fun!