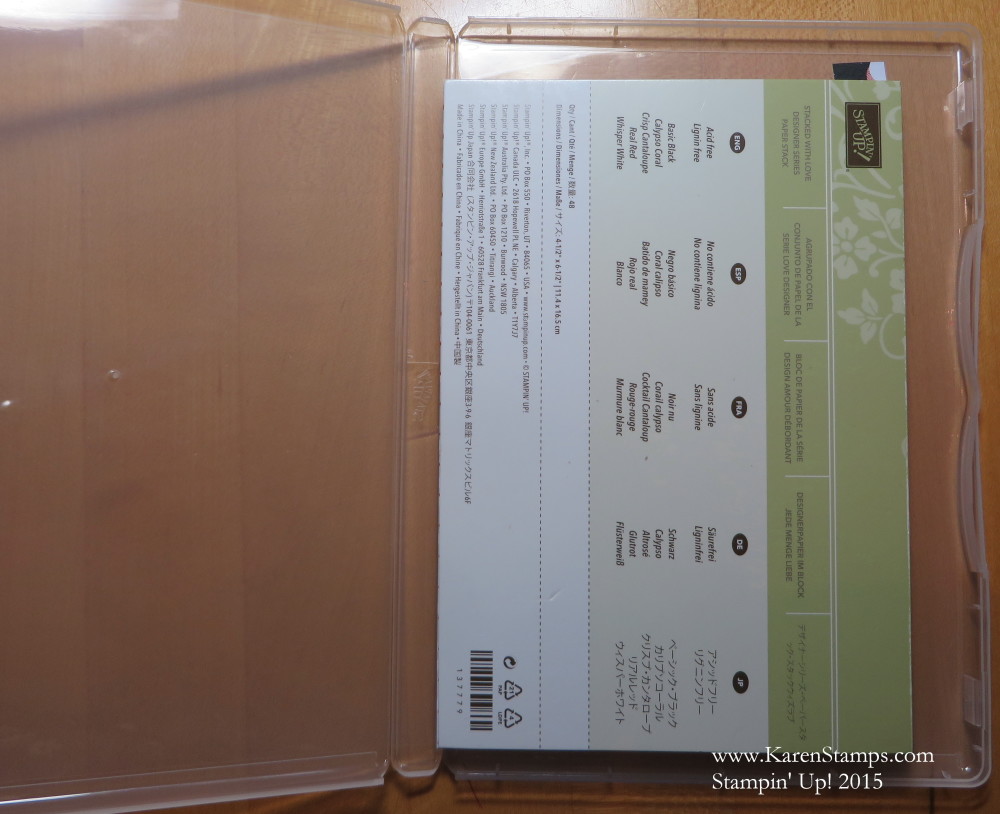 Now that Valentine's Day is over, you may have used a lot of papers in your Stacked with Love Designer Paper Stack and have a lot of partial scraps or torn out patterns. Even though you try to keep them inside the pad, they probably tend to fall out. You could put them in a plastic bag, but, I don't know, that doesn't fit well into your perfect organizational scheme, does it?! So here is an idea I saw recently and I thought it was a great storage idea for the paper stacks!
The whole paper stack fits nicely into a Stampin' Up! Clear-Mount Stamp Case. Did you know you could purchase extra empty stamp cases and use them for projects or storage? The Clear-Mount Stamp Cases (119105) are available for purchase!  You get 4 cases for only $5.95. They are so useful for storing extra stamps (like from Paper Pumpkin kits) or paper scraps or decorating to hold a notebook and pen – whatever you can imagine! Since you can see through the cover of the stamp case, you can read the name of the Paper Stack through the cover or you can label it as yo like.
Next time you place an order, think about including a set of Clear-Mount Stamp Cases.  You can also purchase the larger Wood-Mount Stamp Cases (full-size) and the Wood-Mount Half Cases. All these empty stamp cases are good to use for storage. And I know we stampers are always looking for new storage ideas!
Don't forget to check the Stampin' Up! Weekly Deals as well. Monday nights are the last time to purchase the current Weekly Deals and then on Tuesday there will be new ones.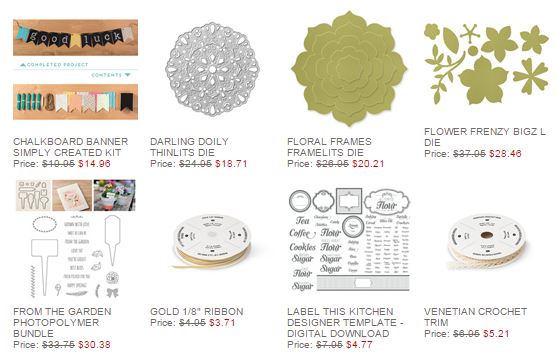 We're moving along through Sale-A-Bration, the Stampin' Up! promotion where you earn a free product with a $50 purchase, so don't delay!  Get your goodies so you don't forget!
Try the Stampin' Up! Clear-Mount Stamp Cases to store your paper stack and not have scraps and pages falling out all over the place. Use the extra ones for other storage or stamping projects!  They are great!
Shop 24/7 at my Stampin' Up! Online Store or contact me if you have any questions!