Remember that children's book, Caps for Sale, where the peddler has a pile of caps on his head he is trying to sell? "Caps! Caps for sale! Fifty cents a cap!" Not that I have a pile of stamps on my head, but I have that stuck in my head this morning…."Stamps! Stamps for Sale! Fifty cents a stamp!" Well, NO! But 15% off all Stampin' Up! stamps except for Hostess Sets, Bundles, and Digital Stamp Brush Sets. But the sale is TODAY ONLY!  Oct. 29, 2012!
Don't miss out!  Grab your Stampin' Up! Annual Catalog, your Stampin' Up! Holiday Catalog, and Celebrando Creatividad and make your list!
Shop Online at my Stampin' Up! store here!  Prices reflect the 15% savings on stamps. Make sure you see my name and contact info in the upper right corner of the store page so you are in the right place for the best deal.
Email your order to me at Karen@KarenStamps.com if you prefer.
If you have any glitches with the website, it could be due to the volume of orders today so just try again in a little while.  It happens!
Email me if you have any questions or problems! I'm glad to help.
To go directly to the STAMPS page in my Online store, click HERE.
This sale TODAY only lasts until 11:50 PM (MT)…12:50 AM Central Time…1:50 AM Eastern Time…..10:50 PM Pacific Time. (at least I think those times are correct!) Don't wait until the last minute!  Just remember 11:50 PM tonight Stampin' Up! (Mountain) Time!
And don't forget……..!!!  Stampin' Up!'s newest offering….SINGLE STAMPS!!
Stampin' Up! is offering three sets of stamps where you can order each stamp singly…but the other day they added even more stamps to their Single Stamp test project!
Click HERE to see all the Single Stamps available!  These are also available 15% off today ONLY!
So order the stamps you have been dreaming about today and today ONLY and get them for 15% off!!!  Do it now!
______________________________________________________________
But that's not all……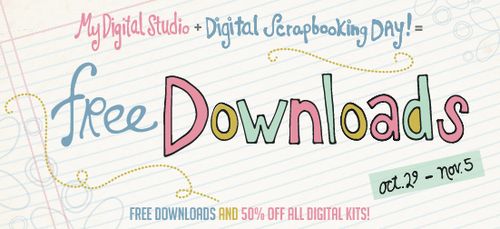 What do you get when you combine Digital Scrapbooking Day and My Digital Studio? A week of A week of FREE downloads and 50 percent off ALL digital kits!
What: Three FREE downloads. 50% off ALL digital kits. Mega blogging on MyDigitalStudio.net all week!
When: October 29-November 5, 2012.
Why: To get the word out about My Digital Studio's awesome design program, content, and print products!
Get Your FREE Downloads: Karen's Online Store
Get a BONUS FREE Download:
If Stampin' Up! gets 18,000 downloads of FREE items they'll give all of us another FREE download!
Plus…get 50% off Digital Kits…Click here for my page showing all My Digital Studio digital kits 50% off!
 *********
And most of all, if you are in the path of Hurricane Sandy, please stay safe!