On Saturday I had the pleasure of working with a group of thirteen Girl Scouts from a troop in Sugarland, TX to earn their "Doing Hobbies" badge.  It was a fun day, and all of the girls did an excellent job on their projects!  It's a great testament to how easy stamping is, even for beginners.  In no time, these girls were putting their own touches on their projects.
***If you are in the Houston/Sugarland area and need help doing your Hobby Badge for Scouts, please contact me at KSFontinelle@gmail.com .  I can personalize projects for your group and ages!
We started with an easy little gift for someone….Peppermint Patties decorated with stamping and the Scallop Circle punch.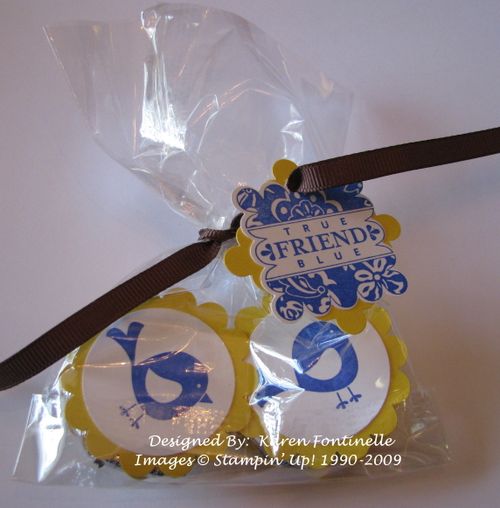 Next we tried a technique of coloring directly on the stamp with markers to get multi-colors on one stamp.  This was a fun and easy card to make and most girls immediately started writing a note inside to send to someone.  They really had fun decorating the envelope!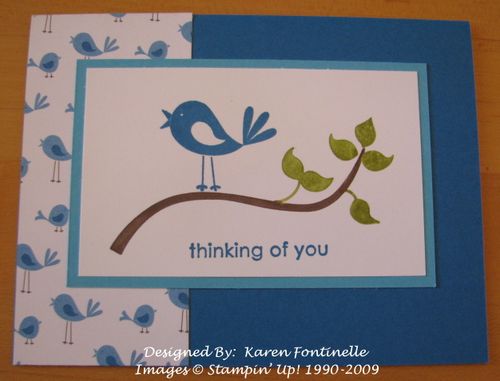 The mother hosting the event presented an interesting history of the hobby of scrapbooking.  Did you know Mark Twain was a scrapbooker?!  Here is the scrapbook page the girls made: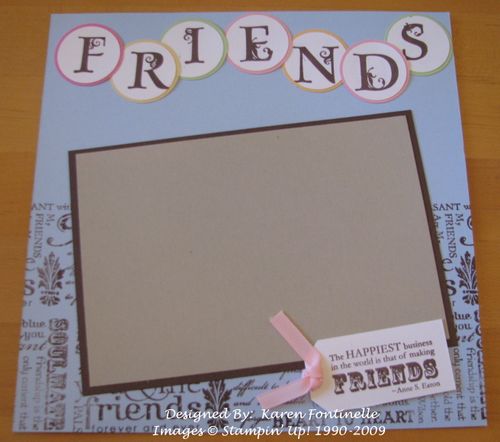 As part of the badge requirements, we talked about how stamping and scrapbooking could fit into a person's life.
And for one last project, all the girls decorated this composition notebook.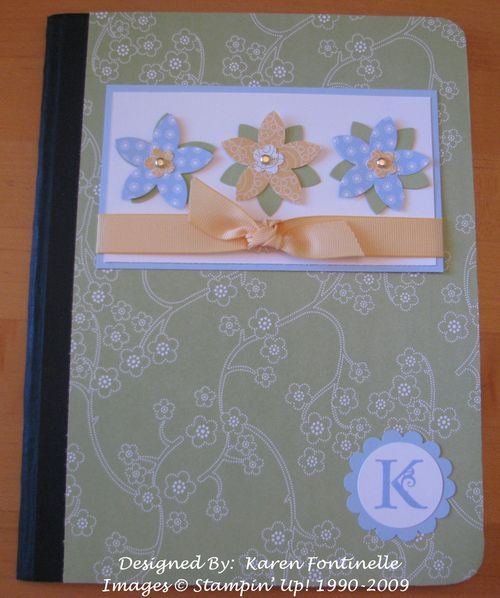 It was a fun day and I hope the girls enjoyed learning a new hobby!