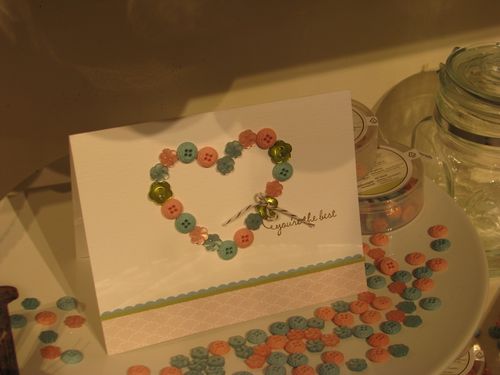 Images copyright Stampin' Up! 2012
I love these Twitterpated Designer Buttons in the Occasions Mini Catalog! You get two different colors and two different designs…..but I wonder if you realize how small and cute they are!  Here is a card on display at the Stampin' Up! Leadership Conference back in January, of course made even cuter by the whole container of buttons all scattered around it!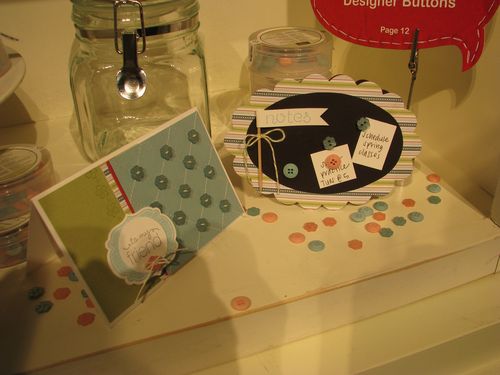 Images copyright Stampin' Up! 2012
Here is another example of cute ways to use these little buttons!  The card on the left actually has stitching on it and real thread through the buttons, but if you weren't so inclined (I wouldn't be!) to get out your sewing machine, you would draw diagonal lines with your white Gel Pen or even score diagonally now that we have the Simply Scored Diagonal Plate. Then just stick adhere the little buttons with Glue Dots.
And if you wanted to, you could even jazz up these buttons further by adding some bling on top!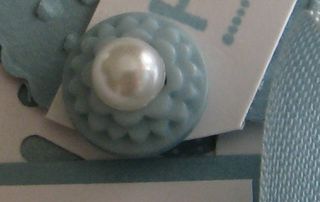 Little embellishments like these often add a lot to your project!  Be sure to add these Twitterpated Buttons #125579 or something similar to your next order!
Shop Stampin' Up! Online any time here at my Online Store.