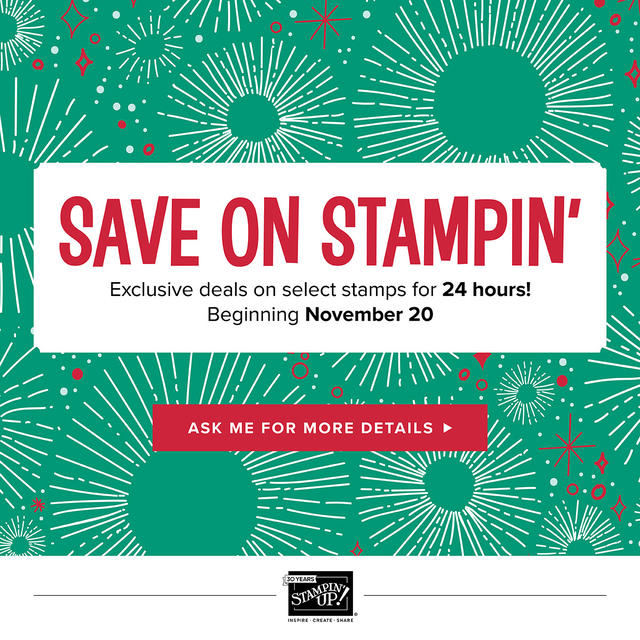 Today is the day!  The Stampin' Up! Online Extravaganza begins! Check out all these sales! And today, for 24 hours only, these select stamp sets are 20% off! Stamp Sale starts November 20 12:00 AM and ends November 20 11:59 PM.
These are the regular catalog prices show here.  Take off 20% for the sale price! Or click any stamp set to see the sale price in the Online Store.
The next part of the sale are the Exclusive Deals for November 20-26. These are not the sale prices.  Click on any item to go to the Online Store to see the sale price. These products 10% – 40% off!!
And the third part of the sale is a FLASH SALE on Monday, November 27!  We'll have to wait and see what that turns out to be!
Time to go shop!  You can add any other regular-priced items to your order as well!  Remember, the stamp sale on these select stamps is today ONLY!