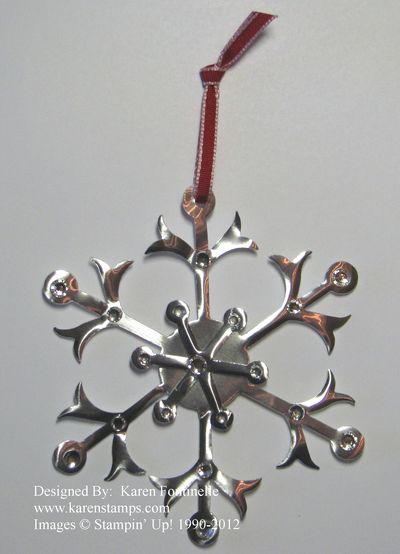 I made this Christmas ornament with my Big Shot, the Snow Flurry Bigz Die and some roof flashing! The Big Shot Die-Cutting Machine is so useful in all kinds of papercrafting!  It can cut through all kinds of materials and makes your papercrafting life so much easier and fun!  And guess what??  TODAY ONLY, the Big Shot is on sale at Stampin' Up! for 20% off!!  You can also pick up the Big Shot Doctor's Bag on sale today only if you think you will be transporting your Big Shot, want a spot to put it away, or need another travel bag for yourself!  Yes, it is that nice!  You can use it for an overnight bag and look like you are traveling in style!!
There are lots of Stampin' Up! products on sale this week during the Online Extravaganza from November 19 – 28.  Today ONLY as 3 Doorbusters and again the last day, Wed. Nov. 28th.
    Click HERE to shop online!            Click HERE to see the List!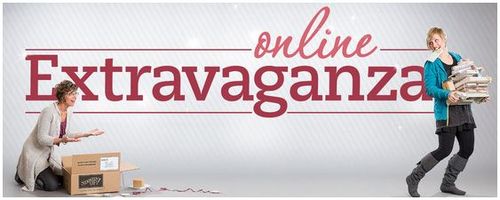 If you are putting in a large order ($150 or over) for yourself online, be SURE you go directly to my online store and not the Stampin' Up! general website so that you will receive your Hostess Rewards! If you see my name up in the right-hand corner, you are in the right place!  If you need any help, just contact me!  I can also put the order in for you, if you prefer.  But the fastest, easiest way is to do it online since you can put in your own payment easily.