Mine came in the mailbox yesterday!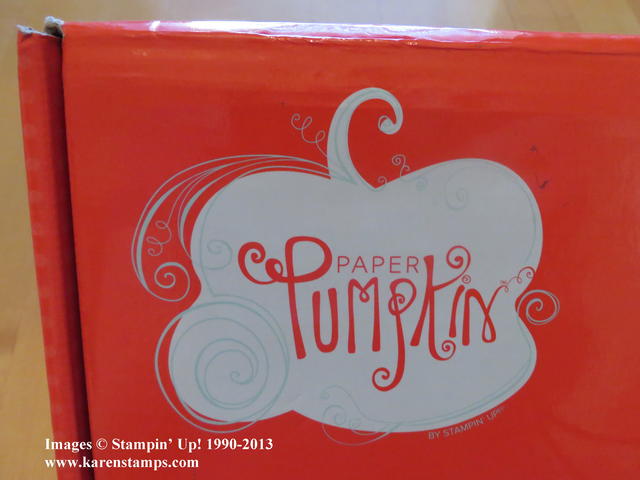 Isn't that the cutest box?!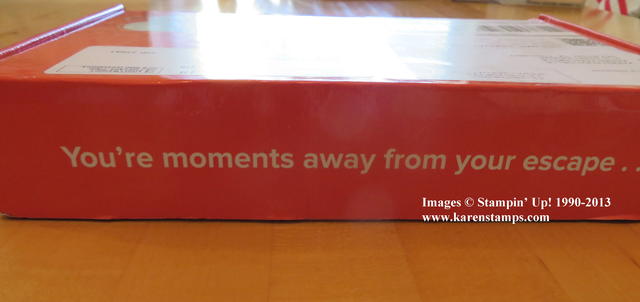 When you open the box, it just makes you feel happy!  Look at it!!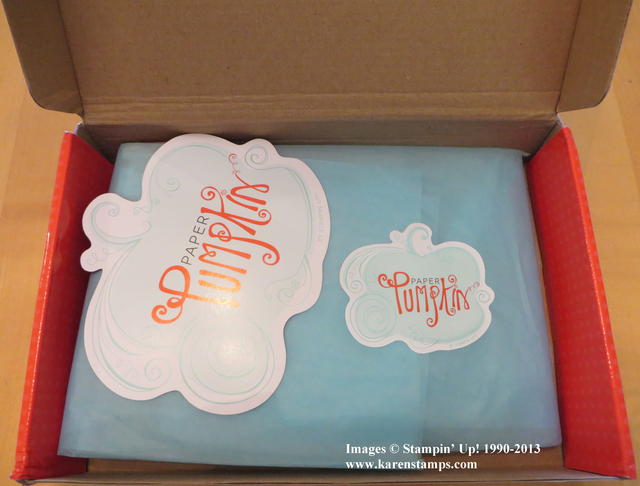 You even get a thank you note!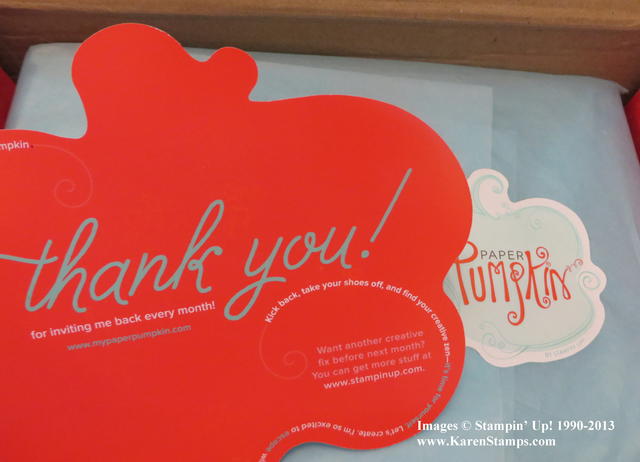 If you want to get Paper Pumpkin in your mailbox next month, and at a special price, subscribe now for only $10 a month for two months. Try it out and see if it is for you!
Click the link above to go to my page and sign up. Click the "Join" button, fill in your quantity, and click on "Add Promo Code" at the bottom.  Type in PUMPKINDEAL and click on "Continue". At the top of the next page, you will see your Order Summary and you should see your discounted price of $10 (plus tax, if applicable).  That price INCLUDES shipping!  Yey!
The last day to take advantage of this special Paper Pumpkin offer is August 31. It's only about a week away!   Sign up today!