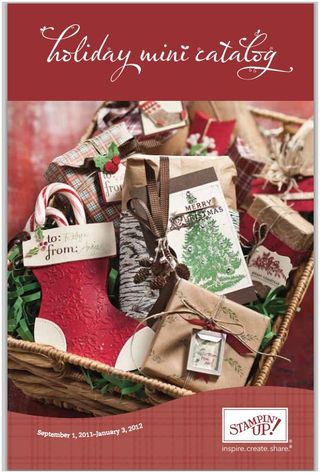 The beautiful, gorgeous, gotta-have-it-all Stampin' Up! Holiday Mini starts today! To view the Holiday Mini online, click HERE. You'll have all you need to your Halloween, fall, and Christmas projects….or any time! And those holiday times are really sneaking up on us!
To view the "recipe" for the projects shown in the catalog, click HERE.
We were able to preview this mini and all the products at the Stampin' Up! Convention this summer! It was fabulous!  All of us demonstrators have been waiting and waiting for our customers to be able to enjoy the products as we have been during the preorder period!
If you don't have a demonstrator and would like a copy of the Holiday Mini, please email me.
One of the many highlights of this new mini, is the Simply Scored Tool! I know you'll want to take a peek at that!