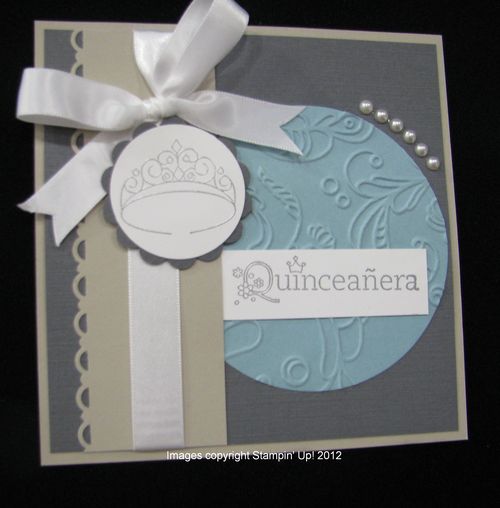 Stampin' Up! has a growing Hispanic market.  Here are couple of cards on display at Stampin' Up! Leadership using stamps from the Hispanic catalog Celebrando Creatividad.
If you would be interested in being a Stampin' Up! demonstrator in the Hispanic market and would like more information, please join the Opportunity call every Wednesday.  Here is the information:
The calls are held every Wednesday in both English and Spanish:
11:00 AM (MT) for English
4:00 PM (MT) for Spanish
To participate, simply call 877-787-7226 (toll free) at the appropriate time.
Someone from the Home Office will speak about Stampin' Up!, the products, and the opportunity to be a demonstrator. There will be a question & answer session and a special incentive.
There is no obligation so even if you are just a little bit interested, take advantage of this call to get more information and see what you think!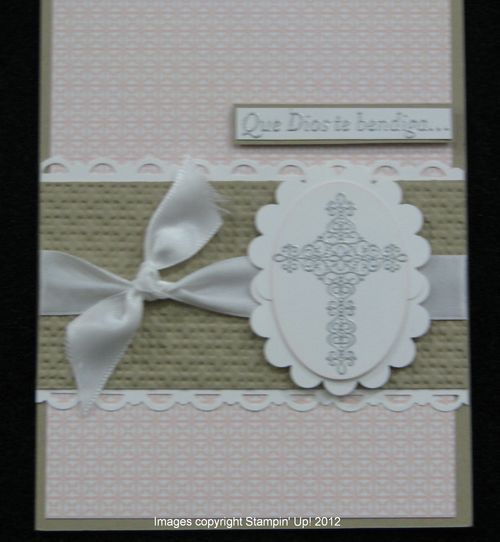 Call today!!!