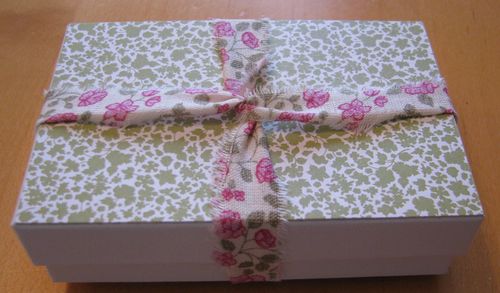 Fancy up your gift-wrapping with some designer series paper and fabric!  Instead of using ribbon, tear off or cut a piece of Stampin' Up! Designer Fabric and tie it around your package!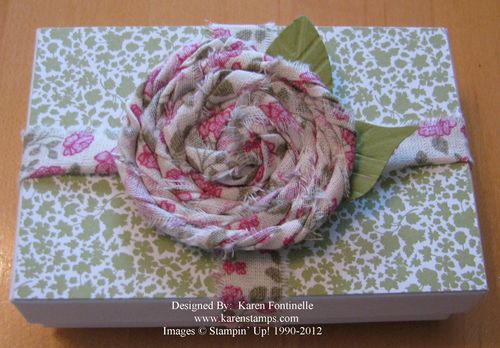 Then add a fabric flower made by twisting and sticking a fabric strip onto our Jumbo Sticky Rounds for your bow or decoration. You can even hot glue a pin on the back and you have an extra little gift in the packaging.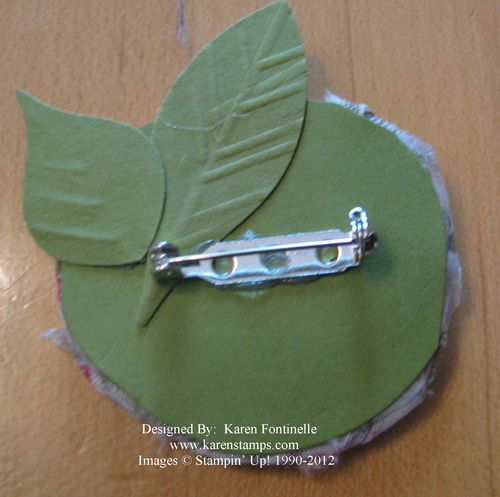 Don't forget to check the Clearance Rack for Stampin' Up! Designer Fabric…while supplies last!