Merry Christmas everyone!!  I hope you are having a wonderful Christmas Day with your families and loved ones. I just had to share a few Stampin' Up! Christmas cards I received.
One I knew was from my dear friend who got me started stamping in the first place. She has always had a simple, beautiful style.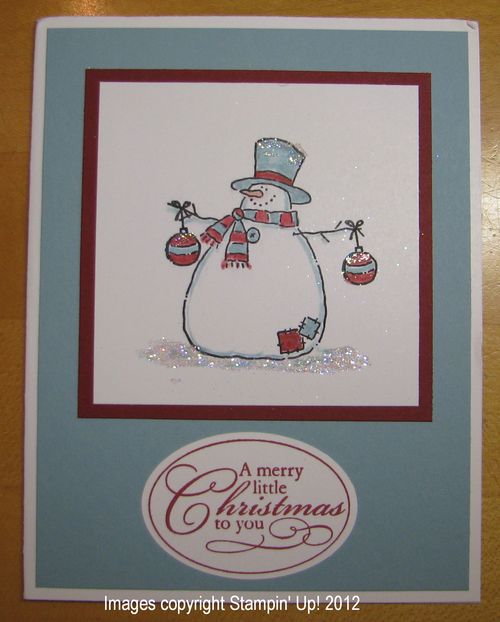 We received this card from my husband's cousin who I heard was making cards or maybe doing Stampin' Up!  Well, as I was sorting through the mail that day, I could tell by touch that the envelope was Stampin' Up!  Stampin' Up! has the nicest envelopes! They have a nice smoothness to them and you can stamp on them so well.  Now I'm looking forward to hearing from this cousin again and hear how she got started stamping! (I had to hold the card up so I could get a good photo of the sparkly reindeer!)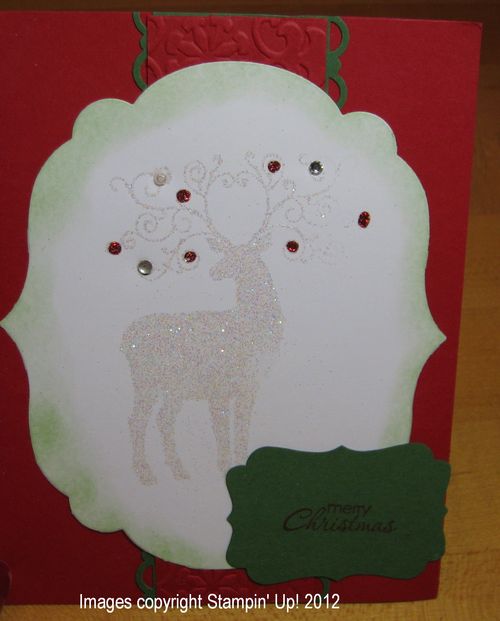 And today I received a card from a cousin of my mother's, and again, I thought, "This feels like a Stampin' Up! envelope!"  Well, sure enough, there was a Stampin' Up! card inside, stamped by someone named "Judy" on the back.  She didn't comment in her note how she got the card…maybe it was stamped by a daughter-in-law or grand-daughter or just some other stamper.  But what a surprise to receive a Stampin' Up! card from this lady!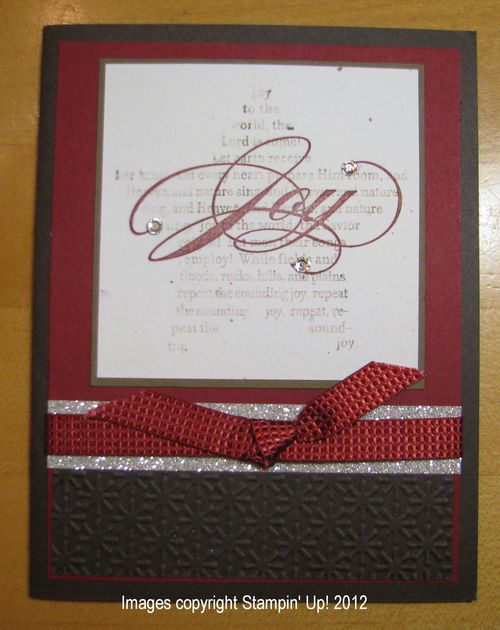 Sure, it's faster to send an email or e-card, but I hope real cards in the mail never die out. I believe it is a real gift to receive any card or note in the mail from someone, but what an extra-special treat to get a handmade card! And that handmade card deserves a Stampin' Up! envelope!
I hope you received lots of Christmas cards from your friends and family! It's one of my favorite parts of Christmas!