It was a fun day at the Stampin' Up! Leadership Conference yesterday in downtown Houston! After some drizzle in the morning I saw two sides of a rainbow on the way to downtown so I knew it was going to be a good day! And I'm sure I found the pot of gold just being at the Leadership Conference!
Shelli Gardner came on stage and I don't think even said a word when she got emotional after we gave her a standing ovation Everyone was thrilled to see her because, well, it's Shelli, and because she was in a terrible horse-back riding accident a few months ago and yet she recovered so quickly and looks great!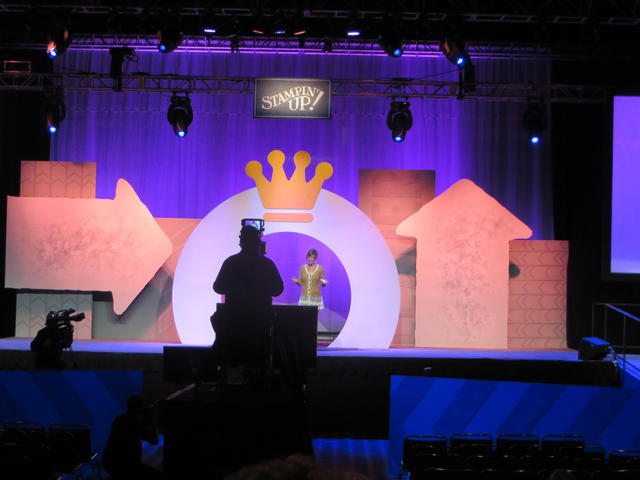 Shelli's daughter, Sara Douglass, is full of personality like her mother and always does a fun presentation on stage! That's Tom the cameraman who films everything for the big screens.
Sara used the Blessed Easter stamp from the Occasions Catalog to show us masking off the greeting and demonstrated some new alcohol markers! that will be coming out.
Sara also showed us a new photopolymer stamp set on a card. Stampin' Up! will start manufacturing their own photopolymer stamps and packaging them in a case like the clear-mount stamps.
Got to try the new Fringe Scissors in the Occasions Catalog.  They are regular size scissors, larger than I expected.  They are not little toy scissors, very nice! You can make flowers and all kinds of designs with them!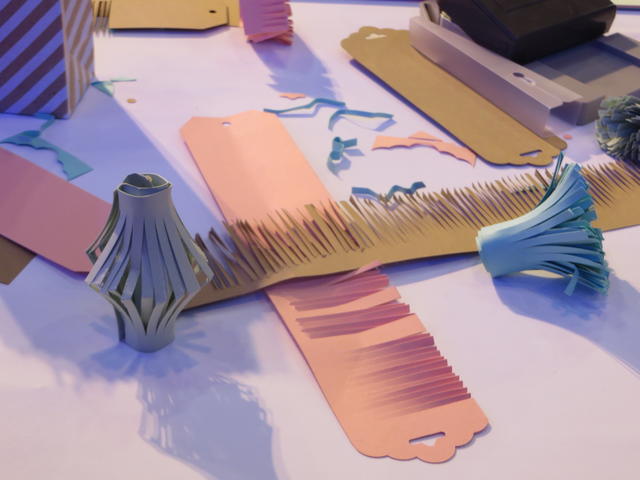 It's fun to see the props and projects from the catalogs in person! You may remember seeing this table in the Occasions Catalog. Everything was really cute!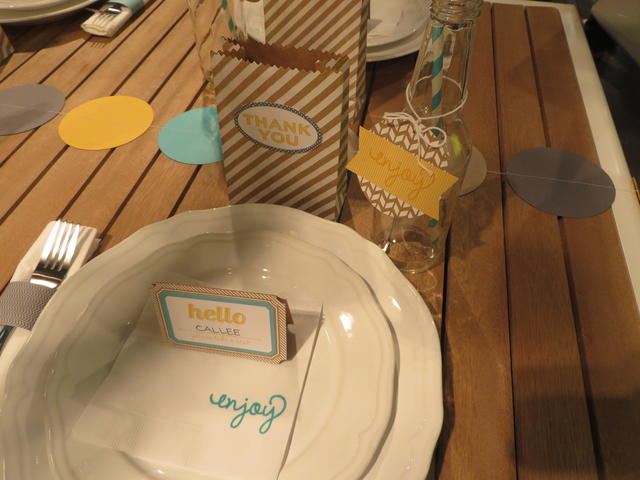 Here's a Peachy Keen sample up on the display boards.
And now I'm off to a second day of Leadership! Can't wait to hear if they have more exciting announcements for us!