Get your Wish List ready because the Stampin' Up! Online Extravaganza begins on Monday! Get Hot Deals Monday, November 24 through Tuesday, December 2, 2014. There will be discounts on select products and bundles, Plus DOORBUSTERS on the first day and again on Monday, Dec. 1st! You don't want to miss them!
Click HERE to print out or view the Online Extravaganza List!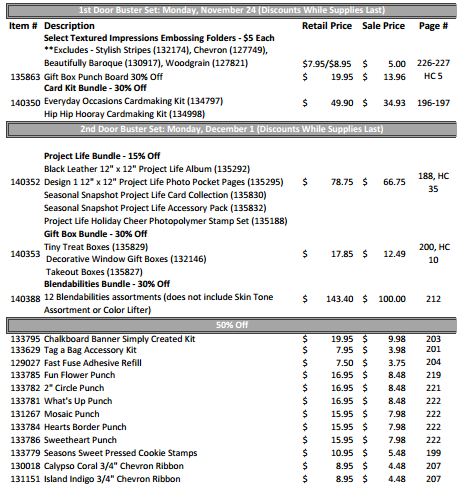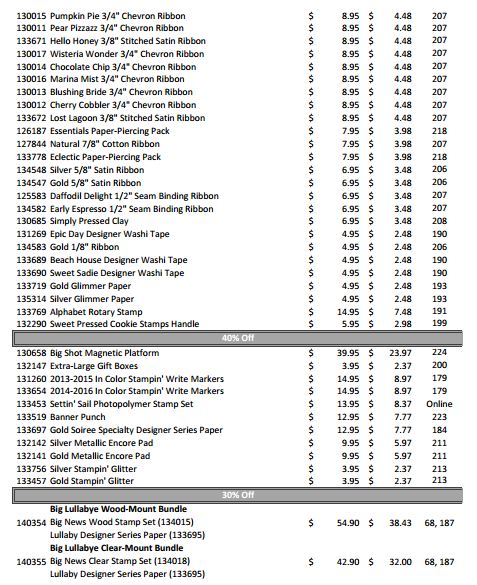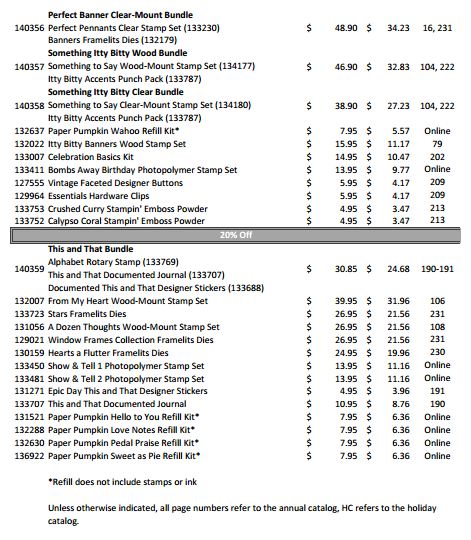 Don't let the term "Online Extravaganza" scare you off if you don't like putting your order in online. Just contact me and I can put it in for you!
Print out your list, think about it over the weekend and be ready to get your deals on Monday! Let me know if you have any questions that I can answer for you!