Here are the Stampin' Up! Weekly Deals for this week February 18th! Click on the image below to go to my Online Store!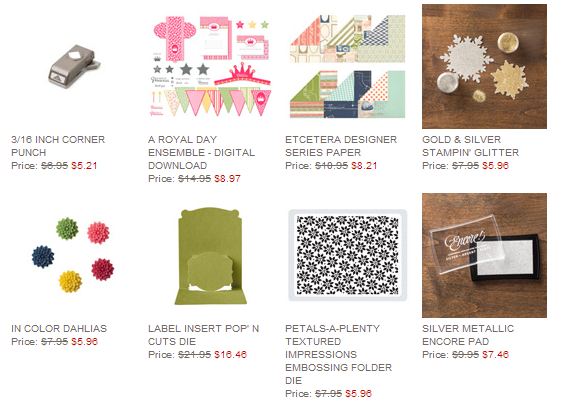 New Stampin' Up! My Digital Studio Downloads for February 18 2014. Click the image below.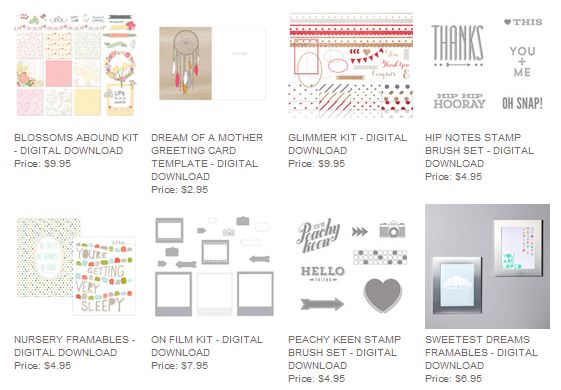 Paper Pumpkin Refills and Additional Kits
Available for the First Time Ever!

You MUST be a subscriber to Paper Pumpkin, the quick and easy papercrafting kit that comes in the mail once a month from Stampin' Up! to take advantage of these refills and extra past kits. So subscribe NOW and you'll be eligible PLUS you will get a FREE set of In Color Markers with your Welcome Kit!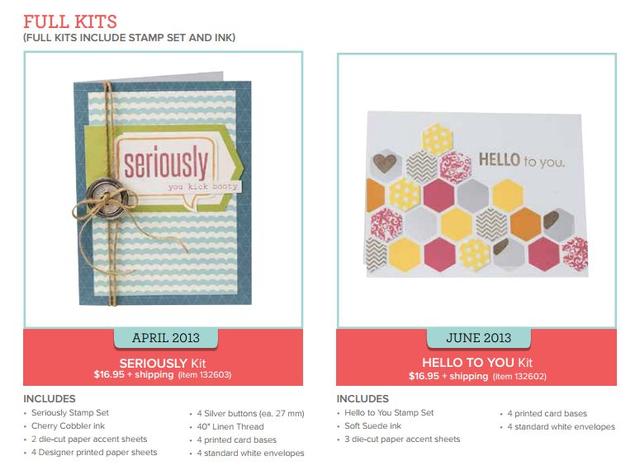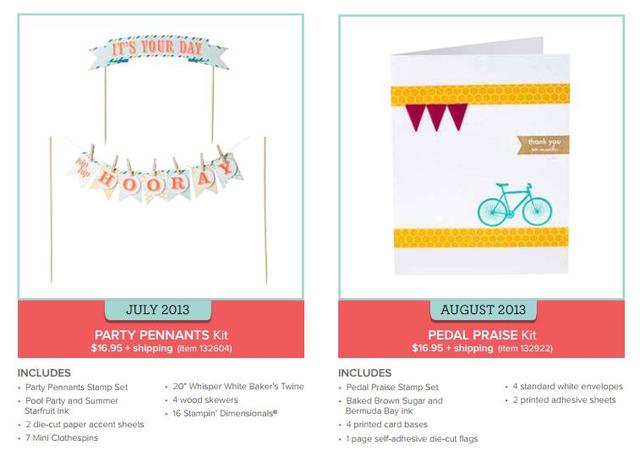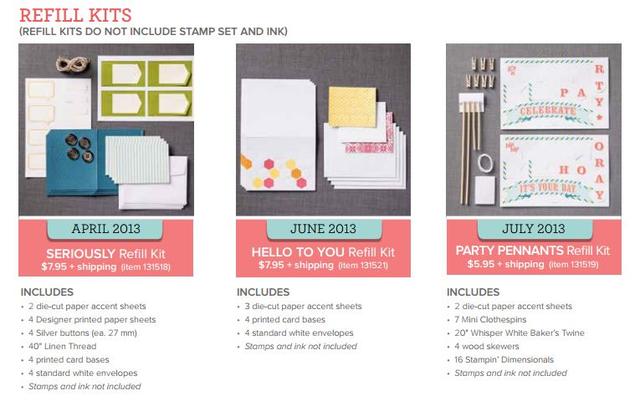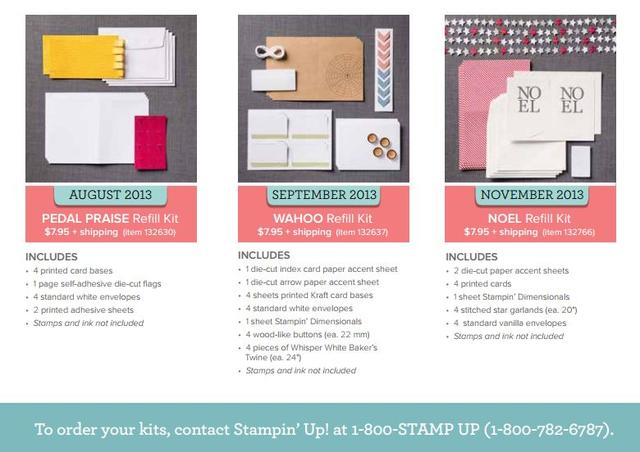 Click on any of the images above to see the Paper Pumpkin flyer. To order any of these Paper Pumpkin extras you do need to CALL Stampin' Up! at 1-800-STAMP UP. (Paper Pumpkin is not connected with the usual Online Ordering so you have to call.) Don't worry!  Calling Stampin' Up! will be one of the most pleasant phone calls you ever make! And remember, you must be a subscriber to get them, so SUBSCRIBE to PAPER PUMPKIN TODAY!
And new items on the Stampin' Up! Clearance Rack today! Get them while they last!
Be sure to check out the Stampin' Up! Weekly Deals, the Clearance Rack, and the Paper Pumpkin extra kits and refills because some of these are available only while supplies last. And check out the new My Digital Studio downloads, too!