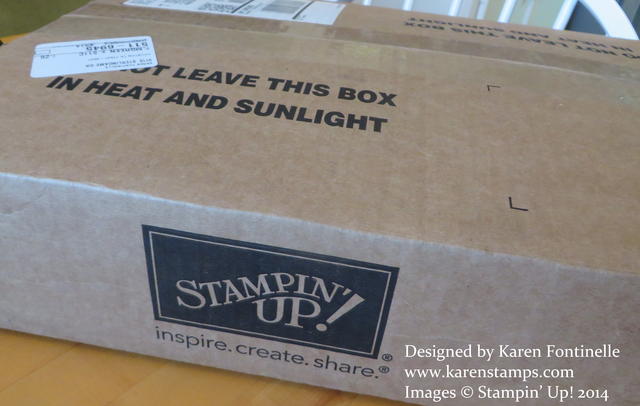 At this exciting time of year, when the new Stampin' Up! Catalog is about to go live in a few weeks and everyone is anticipating the new products, Stampin' Up! Demonstrators have it good because we get to place a pre-order of just certain products in the new catalog. If we get some new products early, we can make samples for our customers and get acquainted with some of the new things! Here's my treasured box of goodies that came late yesterday!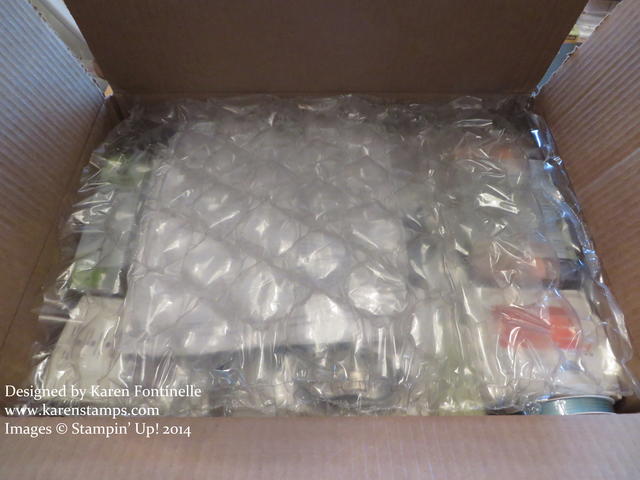 Here's the inside! Love that bubble wrap, don't you?!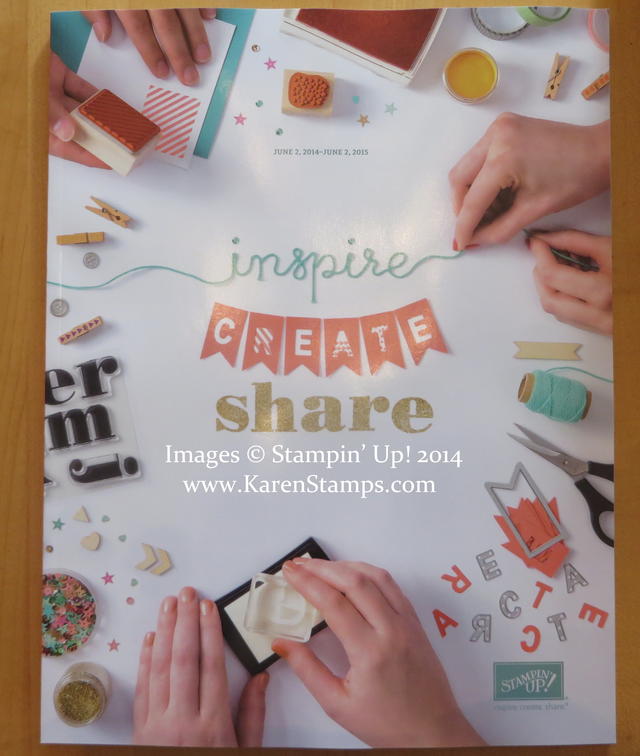 Here's what we've all REALLY been waiting for!  The brand-spanking new Stampin' Up! Annual Catalog for 2014-15! If you look carefully at this cover, you will see some sneak peeks of what is inside and new! Shelli Gardner said she especially loved the photos of the hands, creating together, which shows one of the most important things about Stampin' Up!, the relationships, the fun of stamping together.
Here is the new Spanish language catalog, Celebrando Creatividad! If you are looking for a catalog in Spanish in the USA, please contact me and I can have one sent to you.
The new Stampin' Up! catalogs will go LIVE on Monday, June 2, 2014 at Noon Mountain Time! That's Stampin' Up! time in Utah!
If you want to be a Stampin' Up! Demonstrator and start your own stamping and scrapbooking business, just contact me with any questions or if you want more information. You, too, can get in on these perks, fun, and a business of your own. Click HERE for some information online. It only takes minutes to sign up online when you are ready.
And now I've got to go play with the new things in that box!!