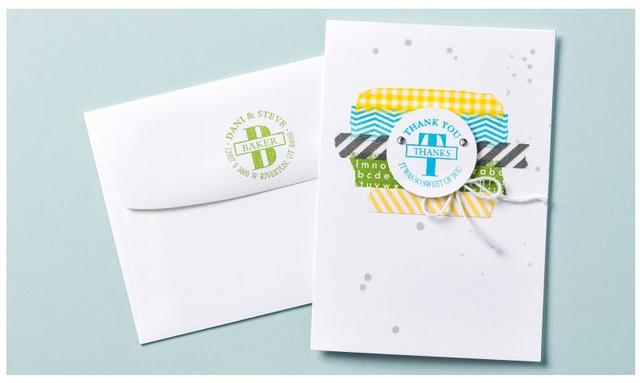 The new Circle Monogram Stamp is now available, as of this afternoon, from Stampin' Up! It's a photopolymer stamp and can be customized with your information (font styles and images are set). It doesn't have to be just a return address stamp – use your imagination! Use it to personalize gifts, notes, labels –whatever you can think of! We saw this stamp at the Stampin' Up! Leadership Conference. Here are some samples they showed: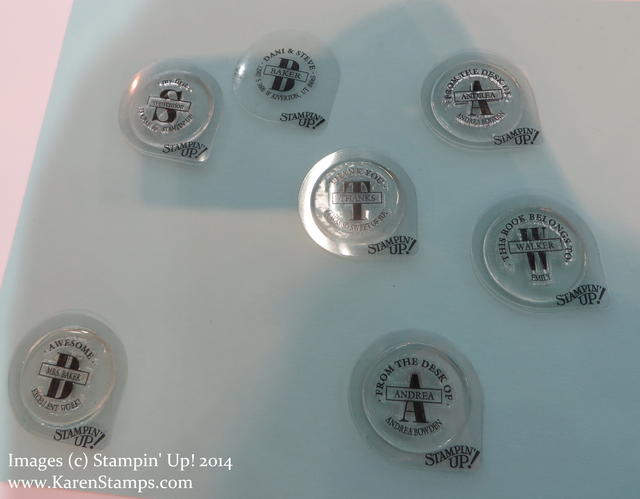 Some of the stamps say:
"From the Desk Of ____"
"This Book Belongs To ___"
"Awesome    Excellent Work!"
"Thank You (Thanks)  It Was So Sweet of You"
Here's a project Sara Douglass made on stage at Leadership with a Circle Monogram Stamp: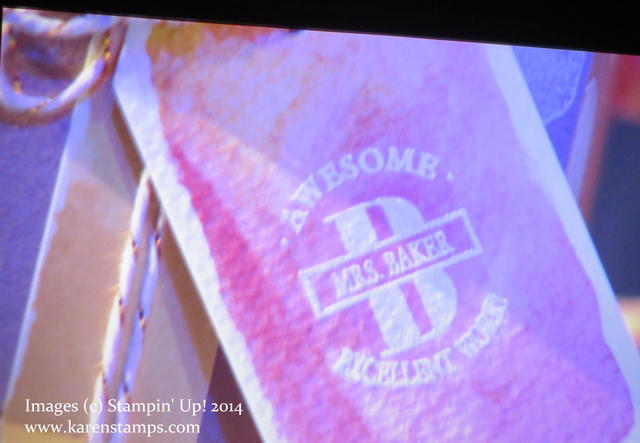 Go check it out in my Stampin' Up! Online Store! These stamps come from a third-party vendor, are shipped separately from anything else in your order, and are nonrefundable.
If you use the left sidebar in my store, you'll find it under Stamps — Personalized Stamps — on page 2.
The Circle Monogram Stamp is ready for your personalizing!  What will you come up with?!