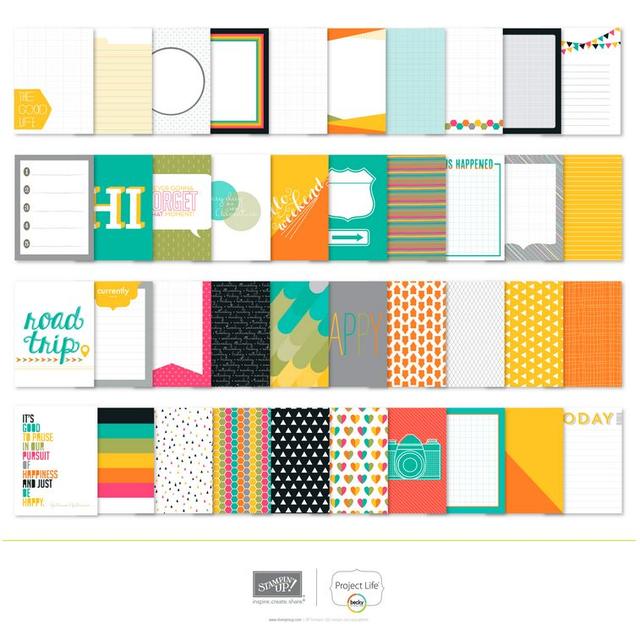 By now you probably heard about Stampin' Up! partnering with Project Life and Becky Higgins, but did you know you would also be able to purchase digital versions of Stampin' Up! Project Life?
All of the Project Life cards and stamp sets will be offered as downloads that are compatible with the Stampin' Up! My Digital Studio design software and other design and photo editing programs.
Each digital card kit will include all the Project Life images from the traditional card collections and some stamp brushes. Stampin' Up! will also offer our Project Life Photopolymer Stamp Sets as downloads (English-only).
New to digital design? Here are some of the perks:
With just a few clicks on your computer, you can print your cards from home and add them to your projects.
Digital downloads are a great companion to the traditional products because you'll never run out of cards.
Add stamps to your photos to create stunning overlays before you get them printed.
Create custom cards by recoloring and resizing the embellishments and stamps.
The possibilities are endless!
You can view the regular Project Life products that Stampin' Up! has available now plus the digital downloads right HERE in my Stampin' Up! Online Store! And the digital downloads will be available to you immediately with no shipping! Be sure to also click on page 2 of the products!
Table by StampinBuddy. Try it FREE.