Have you heard about the new Stamparatus from Stampin' Up! Although there are similar products on the market, Stampin' Up! has made a stamp positioner with some unique features to make this an innovative stamp placement tool.  You have to watch the video in its entirety to gather all the information and see all the features!  I can't wait to get one!
In order to get one, Stampin' Up! is offering this different pre-order/reservation process. We already had one opportunity but the number of products they had available were reserved in minutes and the window closed. THIS time, the reservation window will stay open from today through December 30 no matter how many Stamparatuses (?) (plural??) are reserved! You CAN reserve one today beginning at 2:00 pm Mountain Time but there really is no rush – you have all month!  However, orders will be fulfilled "first come, first served".  So if you reserve yours today, you will receive yours sooner than the person who reserves on December 30.  These should be delivered beginning around mid-March.  After this, you will be able to purchase one in the normal way when the new Stampin' Up! Annual Catalog comes out next summer.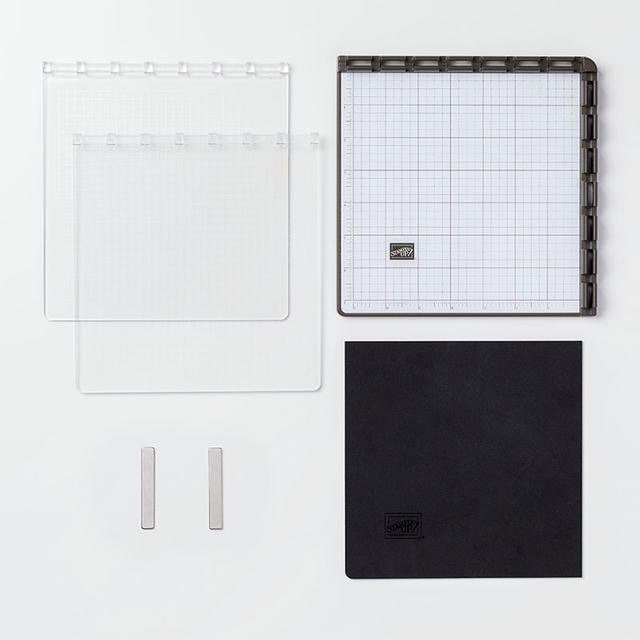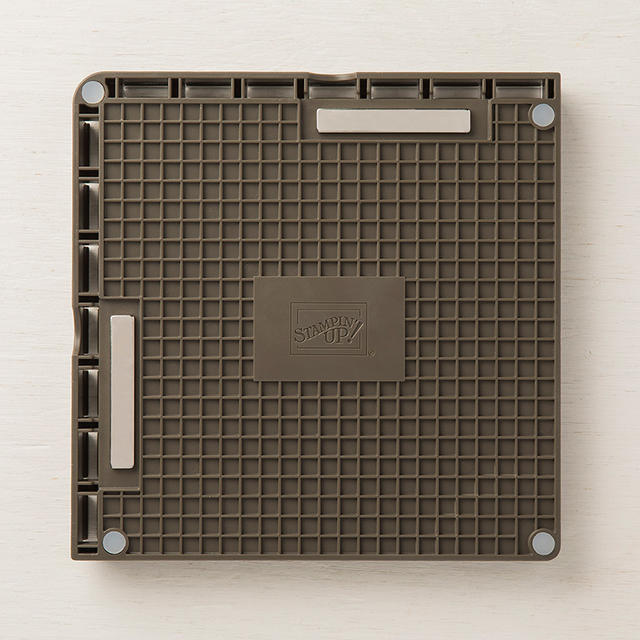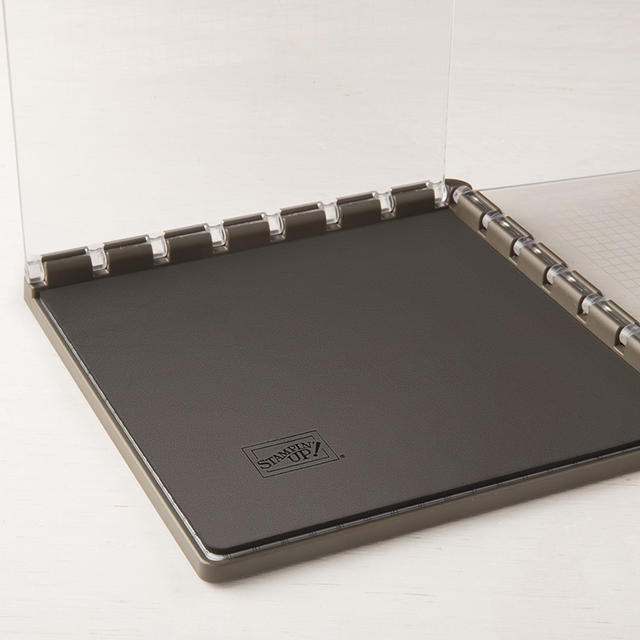 I need product details!
Compatible with Stampin' Up!'s red rubber and photopolymer stamp
Foam mat to use with photopolymer stamps
Rulers and gridlines for quick measuring
2 open sides so you can stamp on larger paper
2 reversible plates: a total of 4 surfaces to work with
2 magnets to hold the paper in place
Magnet storage areas
Product dimensions are 8″ x 8″ x 7/8″.
Retail Price–$49.00 USD
It's big news when something breaks the mold and changes everything. The Stamparatus will change the way you stamp, and before long, you'll wonder how you crafted without it!
Why do YOU need one? You'll fall in love with stamping all over again when you learn everything you can do with it!
Make multiples with ease
Consistently stamp crisp, clean images
If you want a darker impression, apply more ink and restamp—no need to start over
Make fewer mistakes, saving time and money
Easily create 2-step, 3-step, and 4-step stamped images using reversible plates
Develop new and specialized stamping techniques with adjustable stamping plates and precision placement
How to Reserve a Stamparatus
Go to my Stampin' Up! Online Store HERE anytime from 2:00 pm MT (3:00 PM Central Time) on through December 30. If you already are my customer, just sign in to your Account like usual. If you are new, just take a minute (maybe ahead of time) to set up your account!
At the proper time, go to my Online Store and you should see a banner for reserving the Stamparatus. Click on that and follow the steps.
There is a limit of ONE tool per customer.  If you already reserved one in the first window back in November, you can reserve one in this window.
Although you must enter your credit card information, you will NOT be charged until the tool is in your shopping cart and you finalize your order, when they are ready for delivery.
You will receive an email from Stampin' Up! saying they received your reservation (might take a few minutes) and another when Stampin' Up! has received your product and put it in your shopping cart.  Be sure you don't delete it accidentally from your cart! But you can cancel your reservation at any time. Once it is in your shopping cart (March?), you can add other Stampin' Up! items like usual and finalize your order like any order (might still be Sale-A-Bration!).  Please make sure at that time that if you've had an address change or credit card change that all your information is up-to-date.
That's it!  Enjoy your Stamparatus when it arrives!!  Can't wait!!!

EMAIL ME with any questions about the new Stamparatus and ordering process at Karen@Karenstamps.com!