I thought it would be fun to begin celebrating July 4th with Sock Monkey #111552! It's not the idea I started with, but once I looked over my stamp sets, this one jumped out at me. Sock Monkey is happy he isn't being retired tomorrow, too! But with the 4th of July coming up, I wanted to do something red, white and blue!  So here is Sock Monkey and a few things that are retiring.  What ever will we do without "Itty Bitty Backgrounds" #114996?  I've had that stamp set since I started stamping!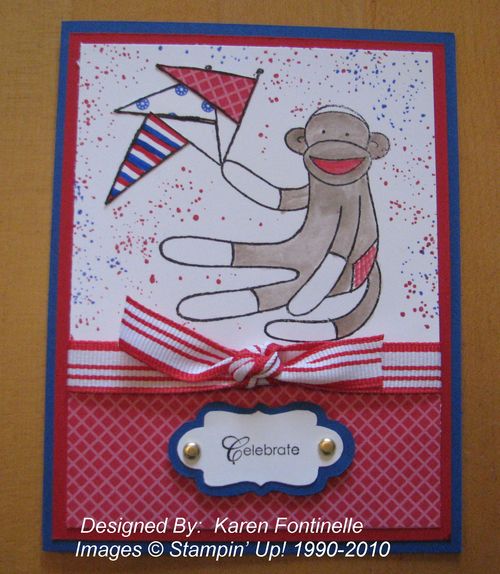 Tomorrow is the Last "Last Chance" Day!!!!!!!!
Check your list and get in your order!!