We are fortunate to have a new little great-niece in our family so I wanted to make a special gift. If the new grandmother or great-grandmother are looking at this, I guess you will have to hide your eyes! I simply used the Special Delivery Girl Simply Scrappin' Kit to make the 6×6 pages for this linen album. It really only took a few hours, not counting the time I spent running back to the computer to look online for ideas for pages, although I mostly relied on myself. The kit makes it really easy once you get the creativity going. There are even ideas in the kit.
The album itself always seems to present a little bit of a decorative problem for most people, but I have found it is easiest to tie some ribbon around the front cover, maybe make a nice bow or tag. You can also use rub ons and you can also stamp on the album….if you dare! Apparently it really does work, I just haven't "dared" to yet! I'm not sure a lot of 3-D embellishments are good on the front cover once the album ends up on a shelf, but on this one I did use the Silver Hodgepodge with a piece of the designer paper in the kit and stamped the baby's initial on the paper.
So here are some of the pages: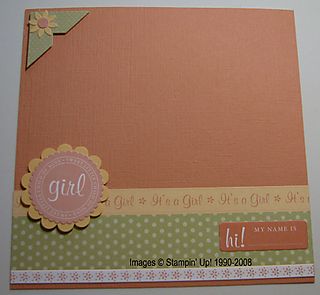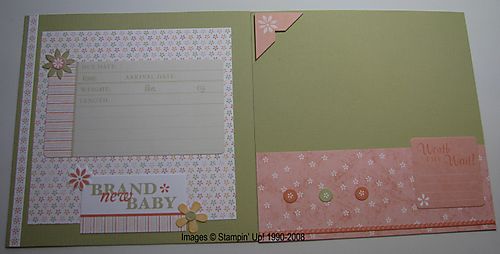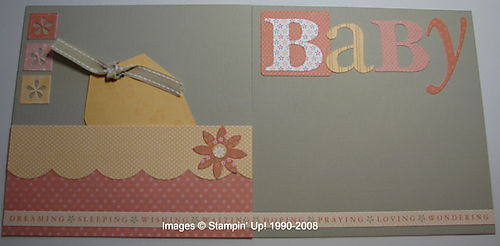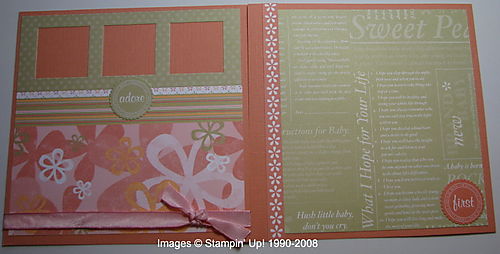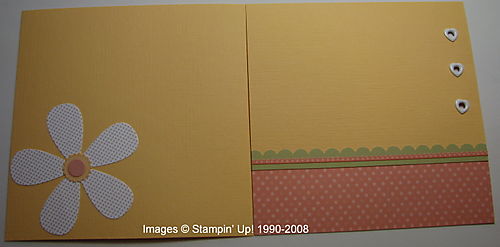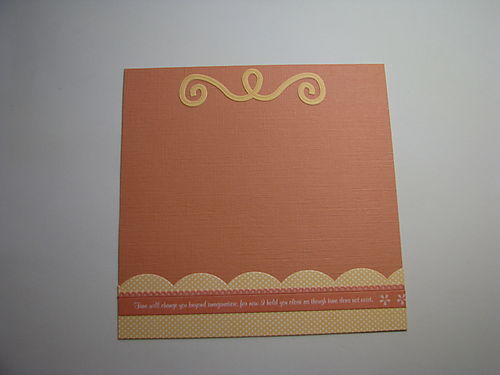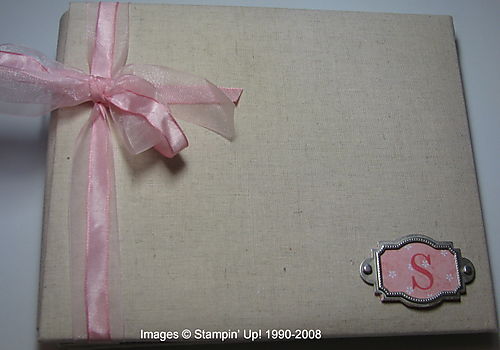 This was very easy and fun to do. I only stamped on a tag to give it a little interest. I used a couple retired SU items, like the wide organdy ribbon and the heart eyelets. The die cuts are easy to adhere and can be removed repeatedly and adhered again. Some of the embellishments on the pages I lifted up with SU Dimensionals so that photos can be easily inserted on the page….or the die cuts can be removed and then replaced. This is an easy way to make a scrapbook and hopefully the new parents will enjoy it!