Shopping is good at Stampin' Up! and only going to get better! There are stamps and products retiring to make room for new stamps and accessories. Some are discounted up to 50% off. All Bundles are retiring although some of the stamp sets and dies individually are not retiring, they just won't be in a Bundle in the new catalog.  However, a few are cheaper if you buy them on sale individually rather than in the Bundle.  
Here's an example:
Basket Bunch Photopolymer Bundle  Reg. 46.75
Products are only available while supplies last, except for stamp sets, which Stampin' Up! manufactures, so they will be available through May 22.

Last week Stampin' Up! added a ton of products to the Clearance Rack!  A lot sold out the first day and more in the following days!  However, the Clearance Rack is still open for business so be sure to check it out!  You can add Clearance items to any Stampin' Up! order!

The Eastern Palace Suite is a new group of products being released to customers on May 1, 2017!  If you can't wait until June for the new catalog, this is your chance to get your hands on many of the new products coming in the new catalog!  You will have two choices of Bundles of products! Check back tomorrow for all the details!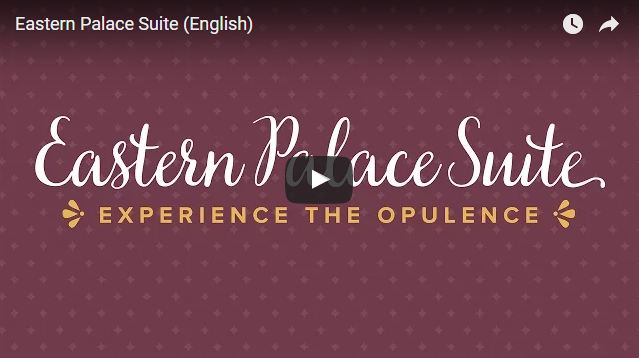 Click the flyer below to see the PDF of the Bundles!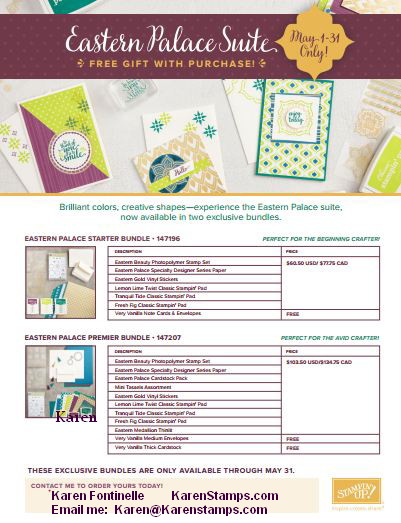 These two Bundles will be available May 1 – 31 and after that the items may be purchased separately!  Notice that you get something FREE in each Bundle! Honestly, the Eastern Medallion Thinlit Dies are the real treasure in the Suite, in my opinion, so I would suggest the Premier Bundle.