Can you believe how fast this week of FREE SHIPPING from Stampin' Up! has flown by?!! Today is the last day so be sure to get your order in! Just imagine what busy bees those employees in the Stampin' Up! Distribution Center must be! I've seen the Distribution Center at the Home Office in Riverton, UT and it is really something! Wouldn't it be fun to work there and see all the products on the shelves and see what people are ordering?!
Here's how your order starts by choosing the correct size box or boxes!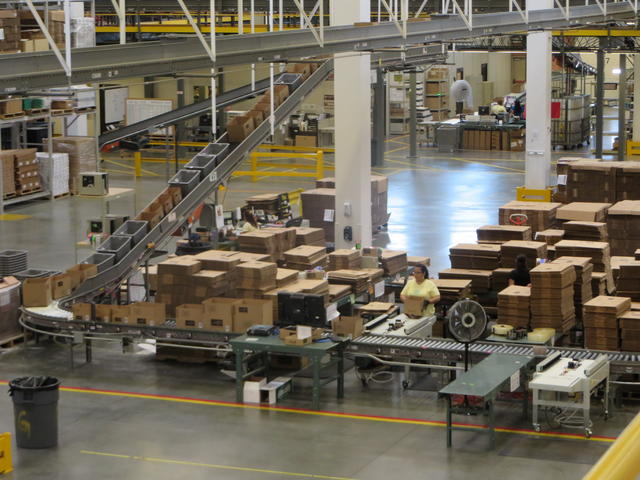 You can order any current product from Stampin' Up! and get the free shipping!  It's not just about the retiring product!  Be sure to check the Weekly Deals for this week and the Clearance Rack, the Occasions Catalog, the Annual Catalog, the extra items listed in the categories of the Online Store! It's such a thrill not to pay for shipping!  Take advantage of it while you can! 
Some items have already sold out!
FREE SHIPPING ENDS Friday, April 25 at 11:50 pm Mountain Time! But of course you don't want to wait that long!
I will be a little "out-of-pocket" Friday but if you need me, I'll be checking email or you can text or call 713-306-1191. I'm happy to help!  Don't want you to miss out! If you place the order yourself at my Stampin' Up! Online Store, you can set up your account and put in your payment information yourself. I can also place it for you with your credit card number.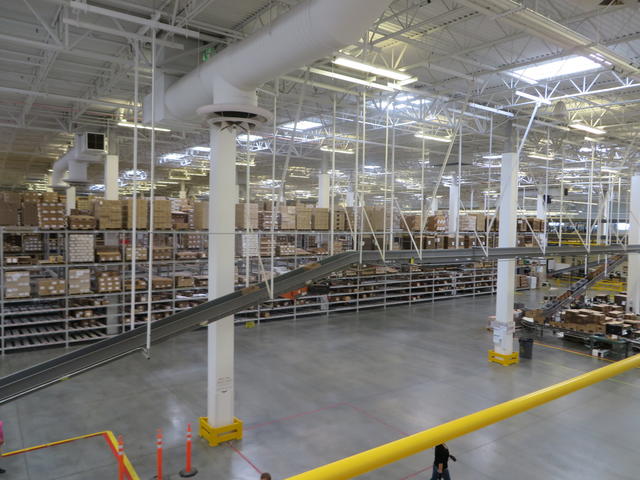 Can't you picture your order sitting on these shelves just waiting to be "picked" as the box goes sailing by?!
Don't miss it!  Free shipping doesn't come around very often!  Last Day – Friday, April 25!
Go to my Stampin' Up! Online Store and shop around!