Last night we got to attend a Houston Astros baseball game at Minute Maid Park.  A few years ago I had a tote bag with three "windows" in it and had made baseball-themed card fronts to put in it to take to the ballgame.  Yesterday I thought of a special small tote bag from Stampin' Up! available to demonstrators that I had purchased that has a large plastic window in the front in which to insert a current mini catalog, such as the Occasions Mini, if you want.  I looked back at my larger tote bag with the baseball card fronts in it and chose one to put in this demo tote bag.  It was too small for the insert so I just adhered it to some layers of Basic Black and Real Red card stock.  The stamp sets and star punch are long-ago retired, but you could substitute something  current that fit your theme, if you had such a bag.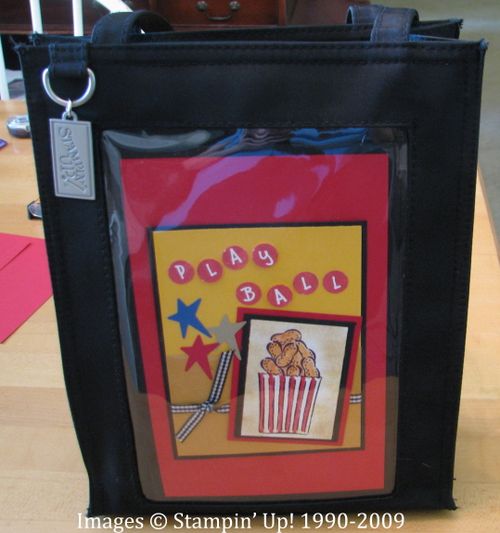 And here are some photos of Minute Maid Park and the Friday Night Fireworks!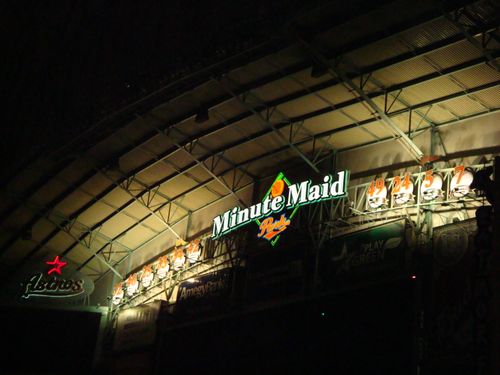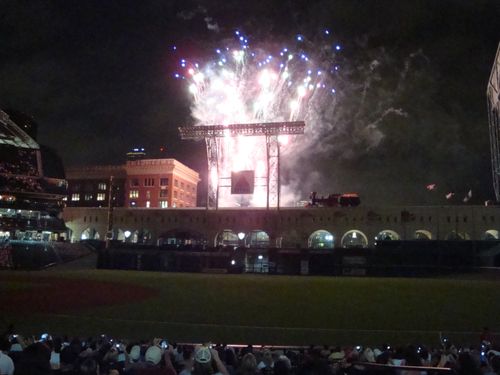 The roof is open and you can see the little train that runs when the Astros hit a home run.