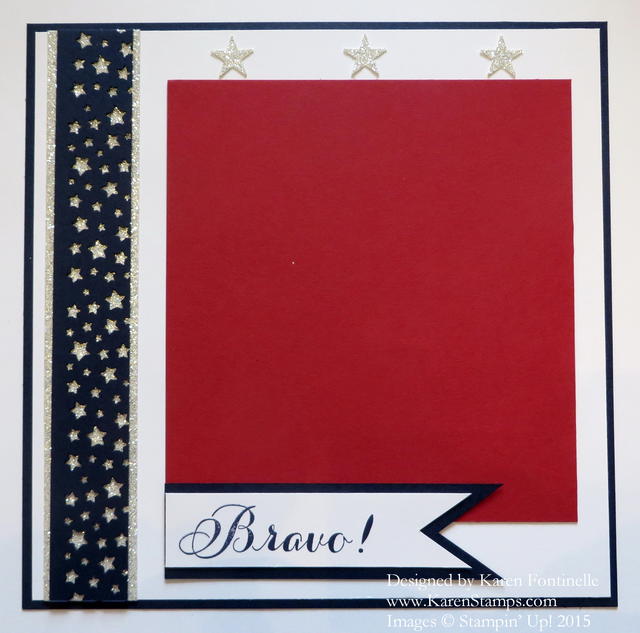 Today is Veteran's Day, a day we honor our military for their service and patriotism to our country and here is an example of a patriotic scrapbook page any of us could make.  Chances are every single one of us knows someone who is in the military now or has a family member who has served, whether recently or long ago. If we looked in some old boxes of photos, we can all probably pull out some vintage photos of our relatives and ancestors from their military service. Why not take some of those out of the box and put them on some quick and easy scrapbook pages and either tuck in an album or even frame and put on the wall as decor.
In case you would be interested, the genealogy website Ancestry.com is allowing anyone to look up military records free through today.  I was slow in reading my email and only noticed it yesterday but it has been going on for a few days. You may have to register in some way, but they occasionally have these opportunities to look up certain family records.  I find it fascinating to see actual records right on my computer screen and perhaps a real signature and handwriting by that person. I found records for my father, both my grandfathers, and a few other relatives.
Take a moment today to think about the veterans who have served our country in peace and in war and active military who are serving us right now around the world. If you would like to read more about the history of Veteran's Day, just visit this link.