Here are the new Stampin' Up! Special Offers good today, September 15-21. This is the last group of Special Offers for now so check them out!
There are a few other versions available in French, too.
Whether you are doing any Project Life memory-keeping with the cards and accessory packs, they are just so cute and fun to own! You can use them to make cards or even framed art and other projects!
The Hello Lovely cards are ESPECIALLY beautiful!  You should get these just to have and maybe sometime in the future you will try Project Life memory-keeping or other papercrafting projects!!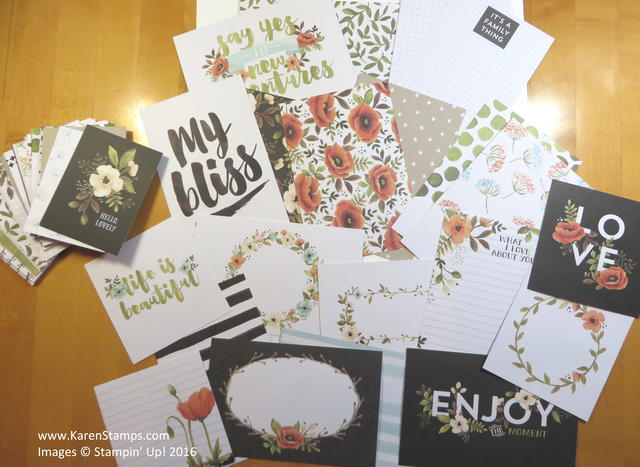 You can see these cards and the Hello Lovely Accessory Pack on this video and see how you can use them in the pocket pages for scrapbooking or memory-keeping, or the new way Pam Morgan from the Stampin' Up! Home Office uses these products as "mail art"!