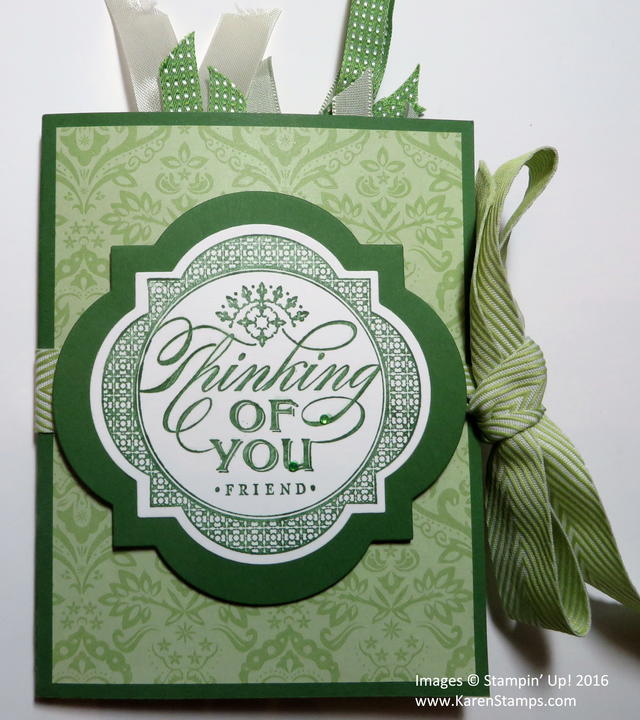 I thought you would enjoy seeing this cute mini album a friend sent me recently that she made! You can use it for inspiration to make an album of your own!  I think mini albums are one of the cutest things we can make with all our stamping supplies!
I've often said one of the best things about being a Stampin' Up! Demonstrator is the people you meet. It was just chance that another Demonstrator saw my name on an email group I was part of and noticed I lived in Houston.  She invited me to come join a group of them for stamping, swapping and lunch out! What could be more fun than that?! We all got together once a month for a few years. It was great because most of us would never have met any other way. Most of us are still in touch one way or another even though some have dropped as Demonstrators or moved away. We just enjoy talking about stamping and Stampin' Up! and having lots of laughs together. I wouldn't have met these people without being a part of Stampin' Up!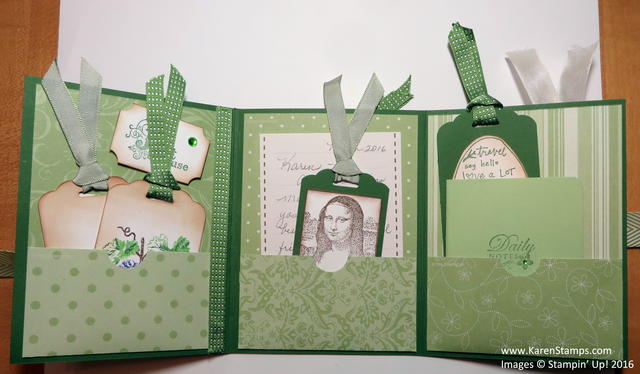 When you open the album completely, this is what the inside looks like. So fun to discover all the cute tags and sayings my friend slipped inside!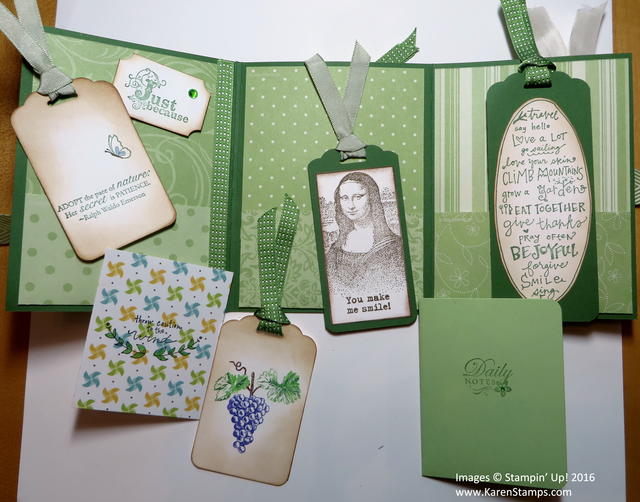 In the photo below, if you fold the right portion back to the center, you see another pocket and cute little tag and envelope.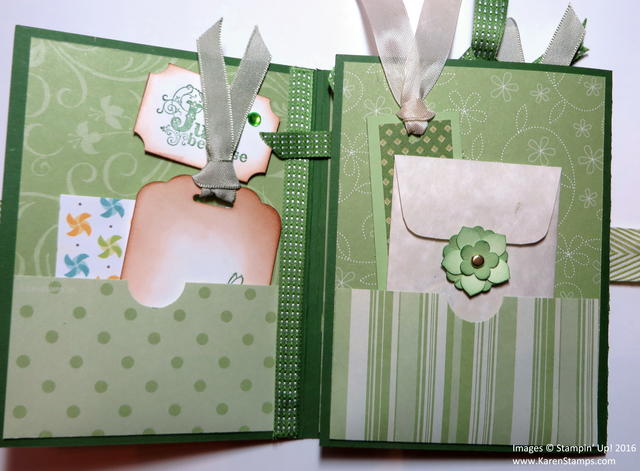 Such cute little things in the small envelope, not to mention a unique clasp for the envelope flap, tucking it behind the punched flower!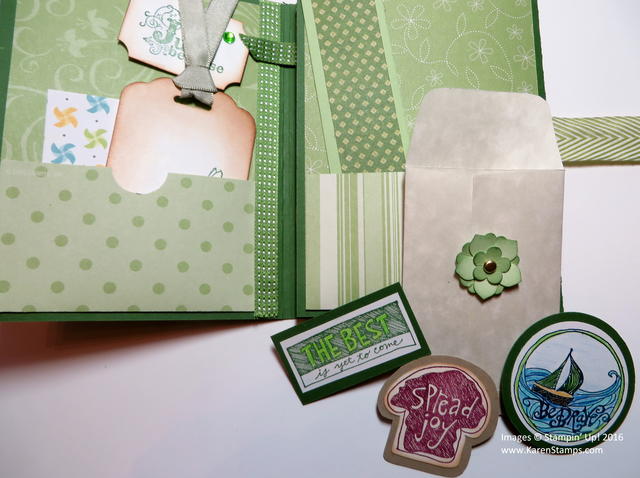 And even on the back of the album is one more surprise!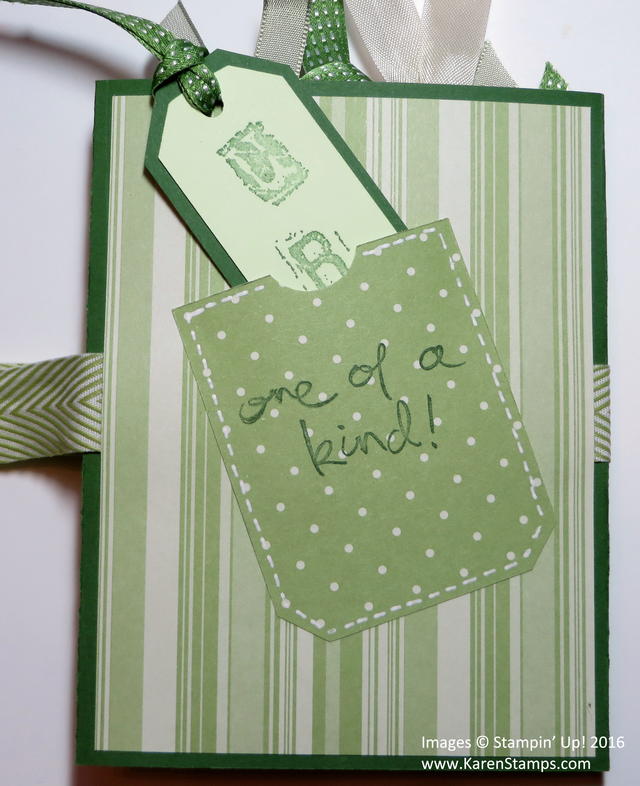 You can make something like this and put photos inside of your family or whatever occasion you are making the album for. You will find many ways to make mini albums online. This one is the same size as a regular card.
Just as I was thrilled to receive this from my friend and know how much thought and love she put into it, imagine how much one you make will make to someone special!
Tomorrow is the last day for Stampin' Up! Weekly Deals as we have known them! After tomorrow we will have occasional "Special Offers" instead.  Lots of deals to choose from!  Be sure to check it out!
Tomorrow also begins the transition to the new Stampin' Up! Catalog!  Demonstrators who attended the OnStage convention in Salt Lake City the past few days already received theirs and get extra-early ordering opportunities! Demonstrators who did not attend will be able to view the catalog online tomorrow and we'll all be able to see projects made with new products. Customers will start receiving catalogs about mid-May and the new catalog goes into effect June 1. That means the Retiring List will be released tomorrow afternoon, 1:00 pm MT! If there are things you want, you can get a jump on ordering today or be ready to order as soon as the list is released. Some things will sell out most likely, you never know. More details will be released tomorrow about the Retiring List.
Join my Mailing List to keep up with all the news coming out from Stampin' Up!
Try your hand at making a mini album for someone.  You'll have fun making it and they will appreciate it!