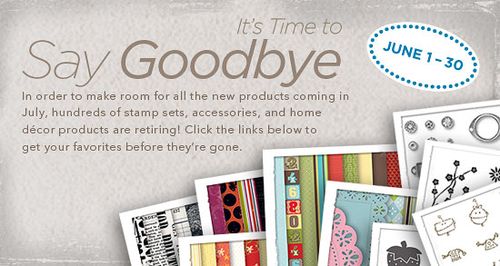 Image copyright Stampin' Up! 2011
Stampin' Up! has released the lists of retiring stamps, accessories and Definitely Decorative items!  These are items that are being discontinued after June 30, 2011 to make room for new products.  Stamp sets will be available all month because Stampin' Up! manufactures their own stamp sets.  However, accessories are available only while supplies last…..and sometimes they don't last very long!  Either submit your order to me soon (you can email me at Karen@Karenstamps.com)  or preferably place your order at my Online Store so you will know right away if the accessories you want are available.
Start checking and start shopping!!
Stampin' Up! Retiring Stamps:  Click HERE.
Stampin' Up! Retiring Accessories:  Click HERE.
Stampin' Up! Retiring Definitely Decorative:  Click HERE.
To see separate lists:  Click HERE.
Be sure to notice some products are discounted!!