Normally I don't go too much for the little "poop" treats that you often see around holiday time, but this Halloween one going around on many stamping sites kind of caught my eye.  Some were made into little boxes, but I made mine just kind of a foldover thing.  You can see it from the side in the second photo.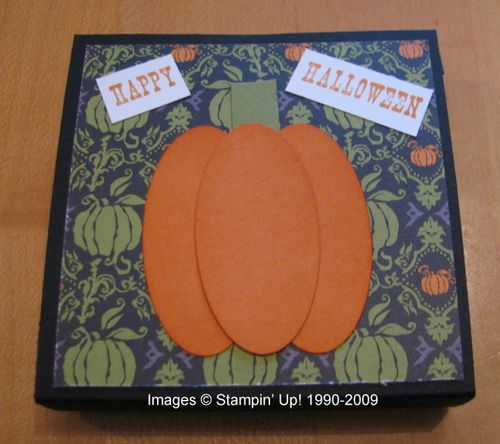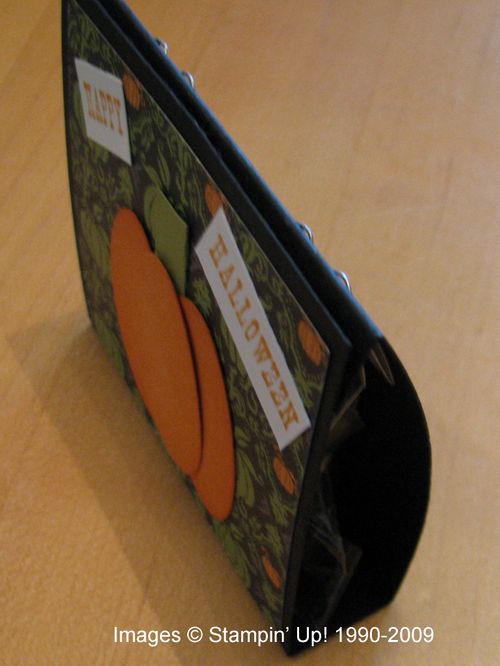 The black card stock is 3 1/4" x 7 1/4", scored at 1/2", 3 1/2", and 4 1/4".  On the front I used a small piece of Cast-A-Spell Designer Series Paper and made my pumpkin from three oval punches, sponged a little on the sides.  The candy corn is in a little Stampin' Up! cello bag, stapled to the back, although you could also just use SNAIL.  To keep the holder closed, I put a dab of Tombow Multipurpose Adhesive on the two ends and let dry.  Now it is a temporary adhesive that I can open and close carefully.  You could also punch some holes and use ribbon.  The sentiment is from "All Holidays" stamp set.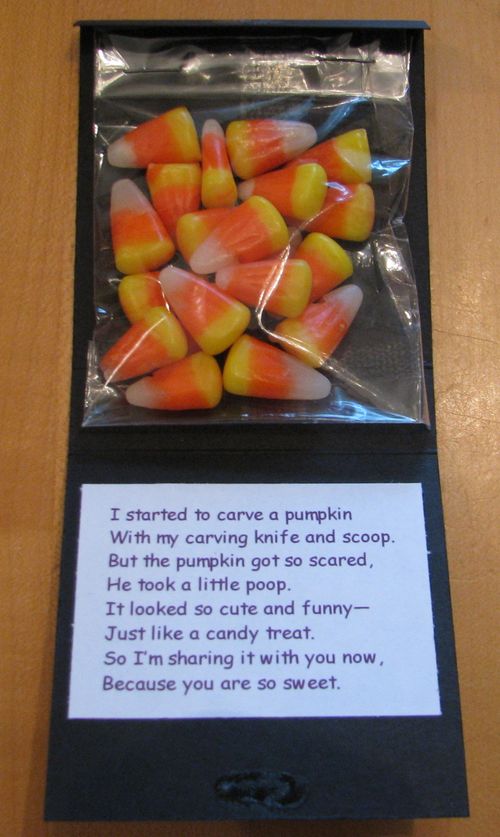 I wish October were just starting so I had more time for making Halloween gifts and treats!