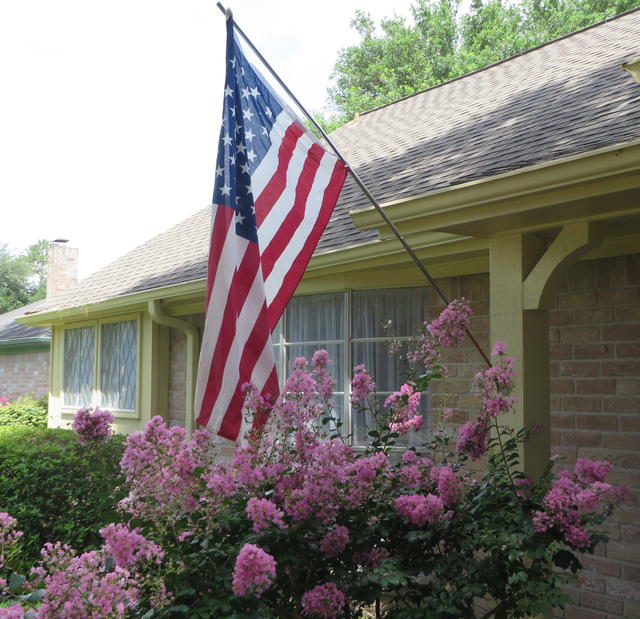 Be patriotic! Fly a flag on Flag Day today!  I love to put out my flag, although it often blows and catches on the roof or gets all wrapped up in itself. But today it looks really nice along with the blooming crepe myrtle.
Flag Day is when the flag was first issued by the Continental Congress in 1777. This day also marks the 200th anniversary of the Star-Spangled Banner, the national anthem of the USA, which Francis Scott Key was inspired to write upon seeing the flag flying over Ft. McHenry after a battle with the British.
It wasn't long ago, but you can view my post HERE from D-Day when I made a flag card with the new Work of Art stamp set in the new Stampin' Up! Catalog.
 Happy Flag Day! Celebrate by flying your flag!