What's the first thing I wanted to put on my first order out of the new Stampin' Up! Catalog? The Magnetic Platform!  It is used with the Big Shot Die-Cutting Machine to hold the framelits and edgelits when cutting those shapes.  No need for Post-It Notes to hold the framelits in place so they don't move while going through the Big Shot!  I think it will be especially useful for the edgelits which cut beautiful edges but are very difficult to line up, even with Post-Its.
I know you will enjoy this video from Stampin' Up! about the Magnetic Platform, and if you own the Big Shot you will definitely want to put this on your list!
If you haven't already glanced at the new Stampin' Up! Annual 2013-14 Catalog, you can view it here!  If you don't have a demonstrator and would like your own copy to hold in your hands, please email me at Karen@KarenStamps.com with your contact information and I will be happy to mail one to you.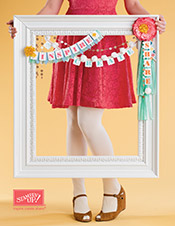 Stampin' Supplies for the Samples
Order Today from my Stampin' Up! Online Store!  Get your new products as soon as possible!
If you would like to share the news of the new Stampin' Up! catalog with your friends, just hover over the Facebook button below and when it pops up, just click on it!