Yes, it is here!!  The new Stampin' Up! 2011-2012 Idea Book & Catalog is live now!  I see it online!  Click HERE to see the new catalog if you haven't peeked already!
ALSO…..there is a special on the Stampin' Up! Starter Kit!  You can become a Stampin' Up! demonstrator for only $99!   This is particularly good for someone who already has a lot of stamping supplies.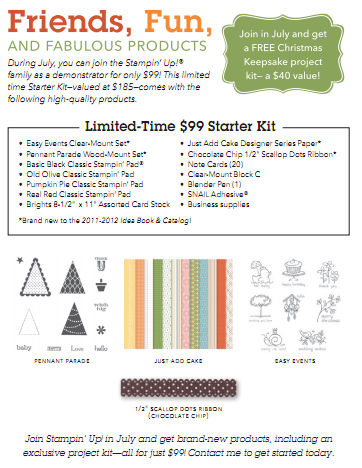 Read all about it HERE!  You can easily sign up online on my website in minutes!  What a way to begin the new Stampin' Up! year!
Enjoy the new catalog!  Let me know if you have any questions and post a comment below letting us know how you like the new catalog!