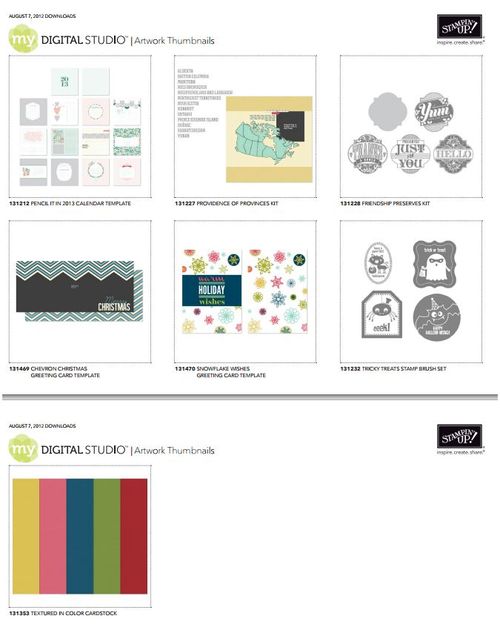 Click to Enlarge
Whether you have My Digital Studio, the original version, or have upgraded or purchased the new My Digital Studio Version 2, here are some new downloads that might be the perfect choice for your digital papercrafting project or collection! You can also use these downloads in other design programs if you don't own My Digital Studio.
Here are the prices:


Click to Enlarge
You can view and purchase these downloads as well as My Digital Studio in my Online Store.