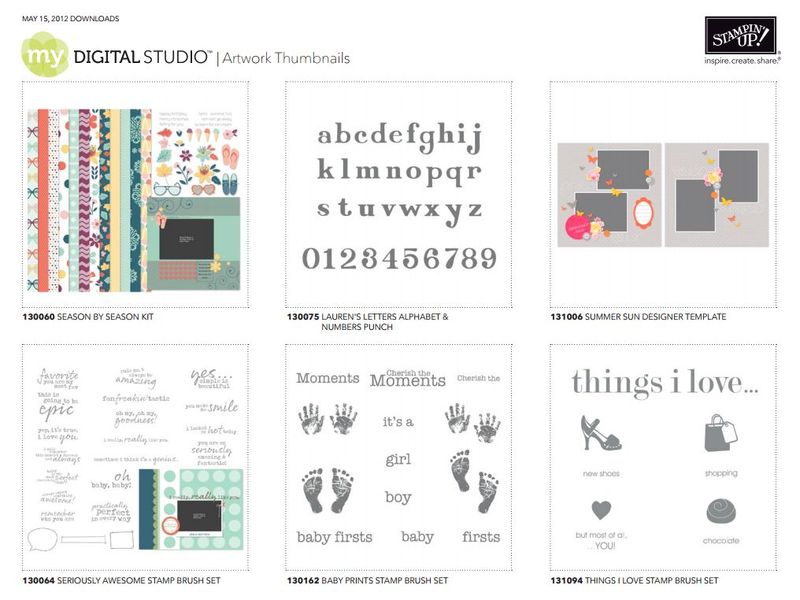 Click on the images above to see a closer view of the new downloads offered this week by Stampin' Up! for My Digital Studio. On the pdf you may want to zoom in or enlarge your page to see them a little better. You can also look at them in my Online Store HERE.  Just click on "Newest Downloads" and then choose the date you want to look at.
Don't forget the 30-Day Free Trial of My Digital Studio Express! There is nothing to lose!  Just try it….after 30 days it will just shut down. If you want to purchase it, you can do that!  Let me know if you have any questions.  You don't always have to be making scrapbooks and albums…sometimes it is handy to use My Digital Studio just to print out a sentiment for a traditional card or scrapbook page you are making if you don't own the proper stamp set….as in the "Seriously Awesome" stamp brush set above!
Stampin' Up! has developed a fantastic digital papercrafting program in My Digital Studio and I hate for you to be missing out!