One of the big surprises at the Stampin' Up! Convention was this new concept:  carve your own stamp!! My reaction, and I'm sure many others was, why would we want to do that?!  But once Shannon West finished her presentation of this new kit, we were all anxious to try it! There was a place to try it out at Convention, but unfortunately there was too much to do and I didn't get a chance to do this.
You can sketch your idea (use one provided in the kit if you want!) and transfer it to the rubber. Then use your tools in the kit to carve out the design!  Mount it on your wood block or on to cling foam if you want to use clear-mount (cling foam available separately).
Click on the flyer below to read all about it!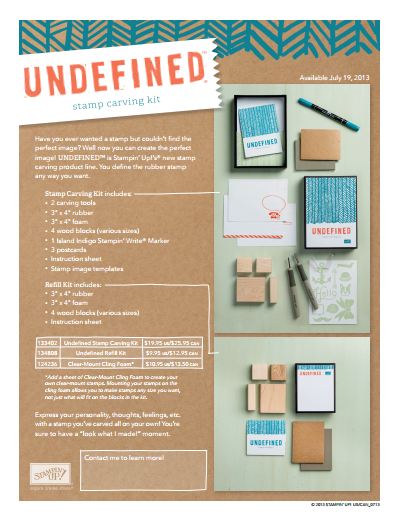 Here are some of Shannon's ideas of things she might want to carve into a stamp! 🙂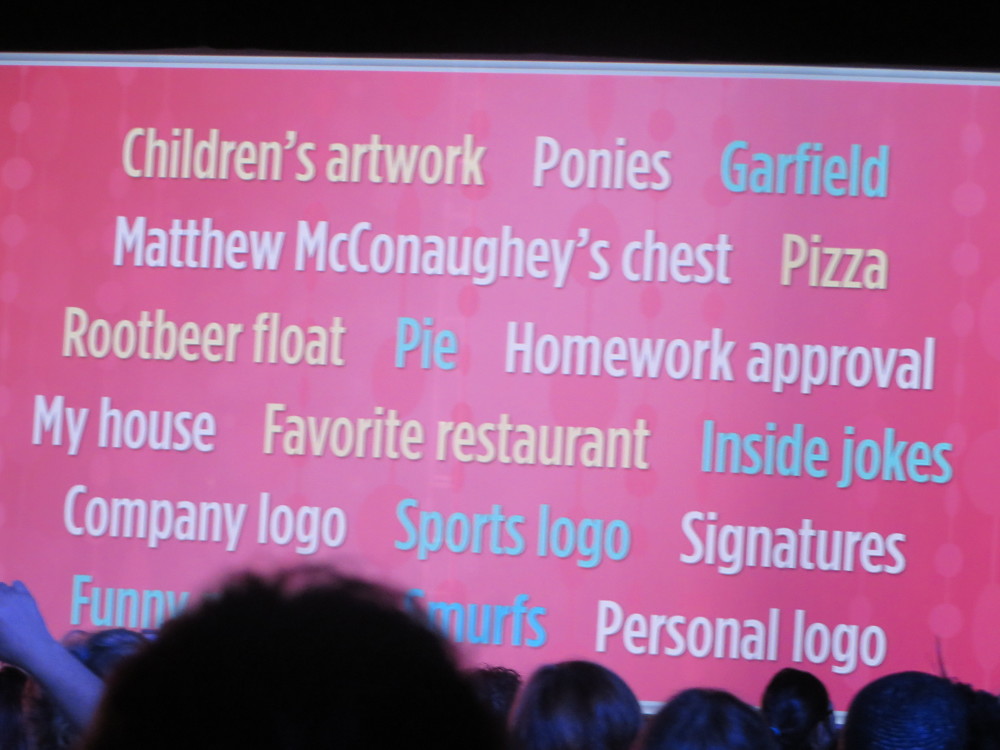 And here is what an actual carved stamp looks like!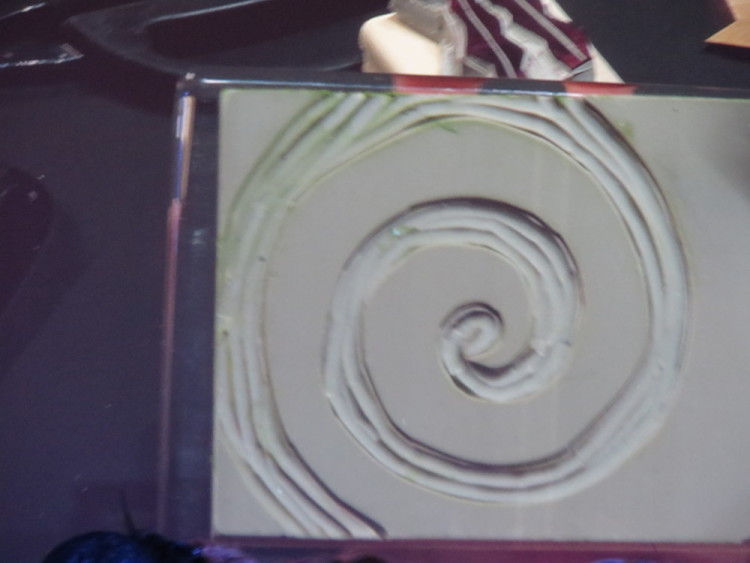 After seeing some of the old historical photos of Shelli when she started the company, Shannon chose one of Shelli Gardner to make into a stamp!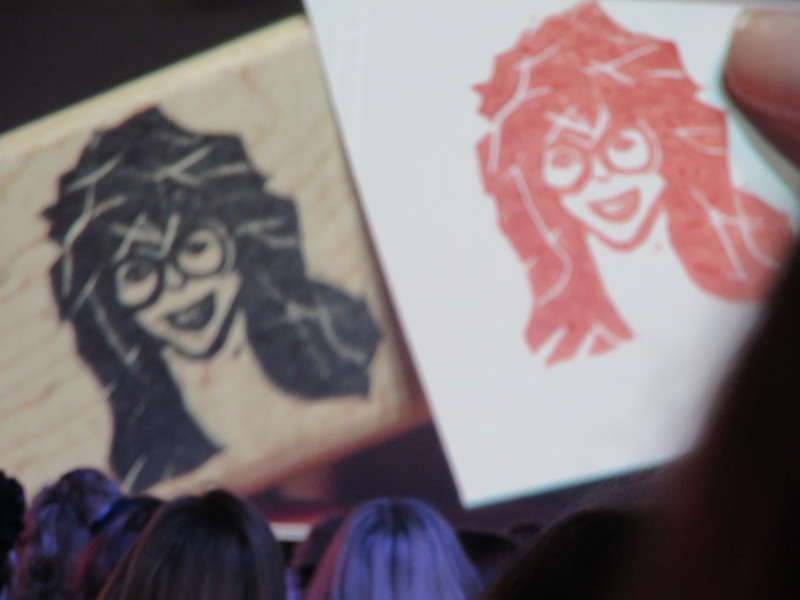 Haven't I told you inspiration for your projects can come from anywhere?  Here Shannon chose one of her favorite things, Diet Coke, for an idea for a carved stamp with the Undefined Stamp Carving Kit.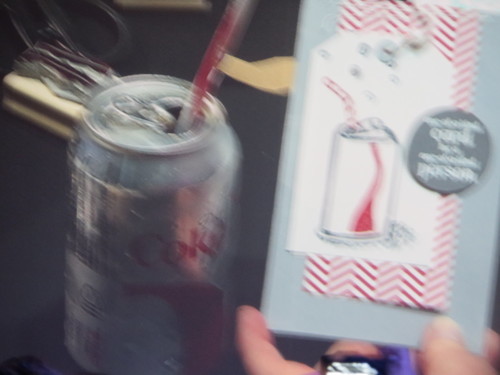 And here is a collection of carved stamps Shannon made herself that she showed us while on stage at Convention! I think she joked that someone called it her breakfast set!  Those are bacon, eggs, and donuts, plus the diet Coke!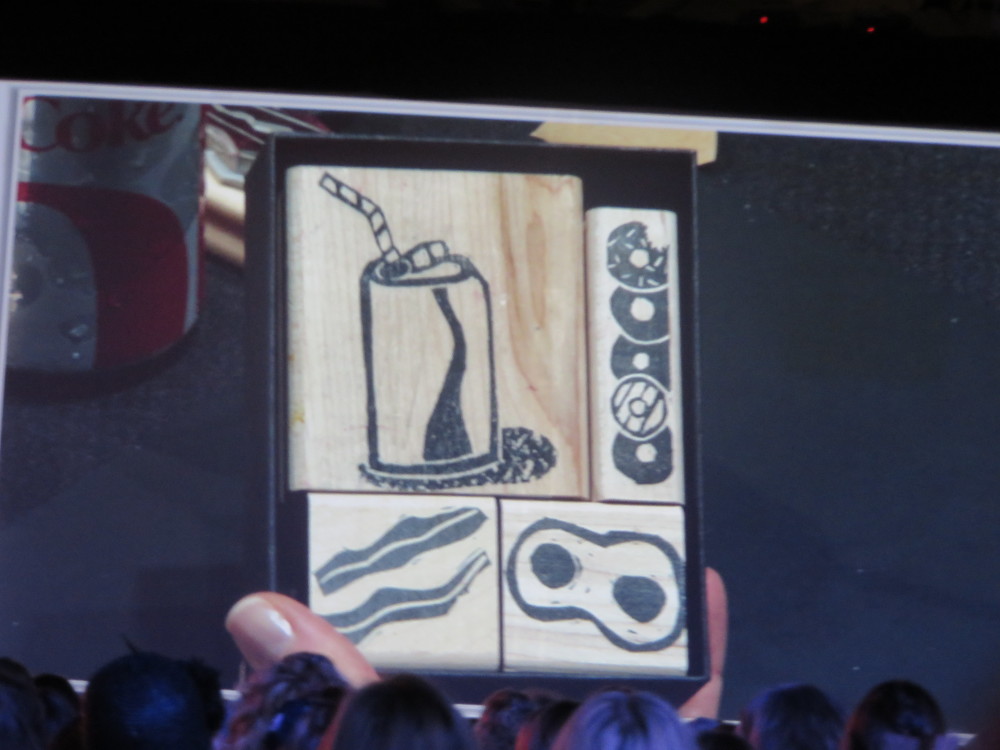 And here's another card she made!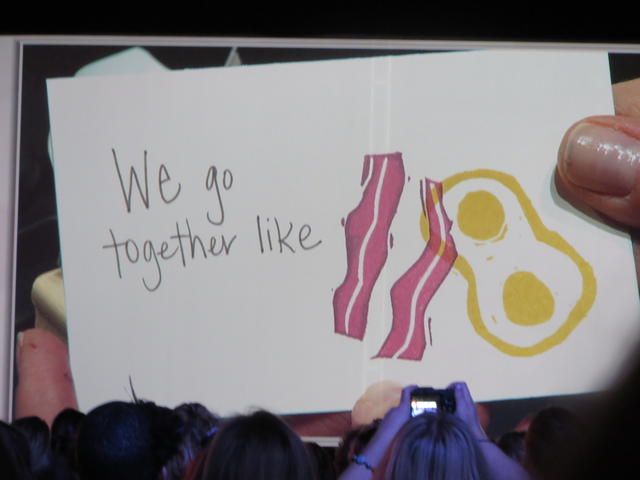 The Undefined Stamp Carving Kit is already available to you! There's also a refill kit, as you surely will want more!
Watch the video you will find on the store page!
 Just click HERE to see it and order it in my Stampin' Up! Online Store!