My Digital Studio makes it so easy to digitally scrapbook your recent photos! Here's my kind of crazy fireworks page from last night.  The fireworks photos aren't taken with great photographic skills at all, just good enough to get the idea of fireworks in the sky!  The consensus was that they weren't as good as past years at this location and the traffic getting out was way worse than usual…..but…it's all how about making memories with your friends and family!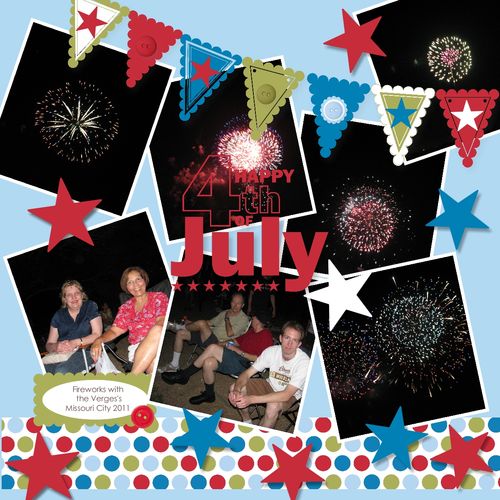 Images copyright Stampin' Up! 2011
Again I started with a template already in the program, took some elements out, added more photo boxes, added some star punches and a 4th of July greeting.  The more you work with the program, the easier it gets.  It's really fun to see what you come up with!
To check out the My Digital Studio software, just click HERE.  If you prefer, there is now a downloadable version available, too!